---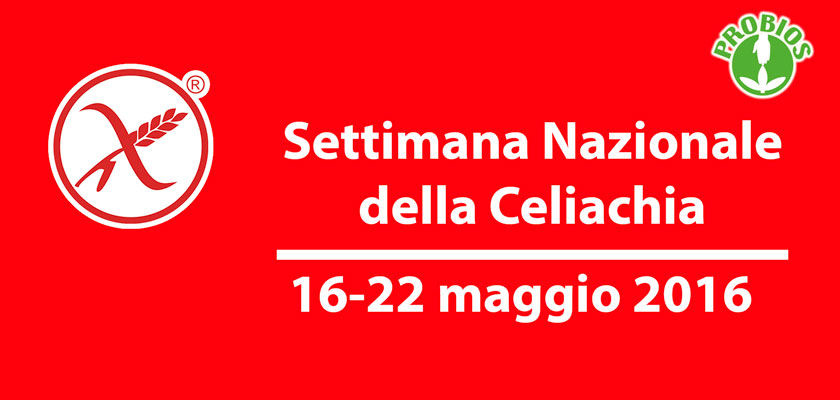 Born of an initiative of the Italian Celiac Association (AIC), the Week aims to inform and raise public awareness on issues related to celiac disease, a disease whose incidence in the last 50 years has increased by four times, so that at present the average prevalence is about 1% of the population.
This is confirmed by the latest informations from the annual Celiac disease report of the Ministry of Health: in Italy those suffering from celiac disease are 172,197, almost 8,000 more than in 2013 and 23,500 more than in 2012. But numbers are at fault because the estimates indicate that more than 400 thousand Italians do not know they have this disease.
It is a permanent intolerance to gluten, a protein found in many grains, which can in fact appear in every age of life, and not only manifest in childhood, as many believe. To date, the only treatment for celiac disease is to follow a gluten-free diet that allows the restoration of the absorbent function of the intestinal mucosa and consequently the disappearance of the disorder.
"
Gluten-free diet should be continued for life," explains Dr. Elisa Spaghetti, dietitian nutritionist and member of the Regional Scientific Committee of AIC Onlus Tuscany. "Following a gluten-free diet is not really complicated because there are many gluten-free foods: fruits, vegetables, eggs, milk, potatoes, and many cereals including rice, corn, millet, amaranth and buckwheat. Celiac, however, must ensure that these foods are processed and packaged without being in contact with gluten.
"
To ensure a varied diet for celiac, guaranteed and of high quality, Probios has therefore created two brands of productsentirely gluten-free.
The RICE & RICE line consists of more than 80 gluten-free products, most of them based on Italian organic rice. Last news: the vegan ice cream cone, made with no palm oil in the recipe without milk or eggs, loanable on the NHS. The line Altri Cereali instead offers organic gluten-free products made from herbaceous plants and cereals, as an alternative to corn and rice: millet, buckwheat, quinoa, amaranth, teff and oats with a unique taste and their valuable nutritional content. Try the buckwheat cous cous that with its organoleptic qualities, gives a strong flavor to the more traditional version. The cous cous of Altri Cereali is a source of fiber and is loanable by the NHS.
From May the gluten free quinoa is available from Italian cultivation, a more sustainable version of cereal, result of the collaboration with the School of Agriculture at the University of Florence.[1]
Follow us online with the hashtag #nonsologallette to find out all the glutenfree news of the Celiac Week!
[1]Fonte: Corriere delle Sera