---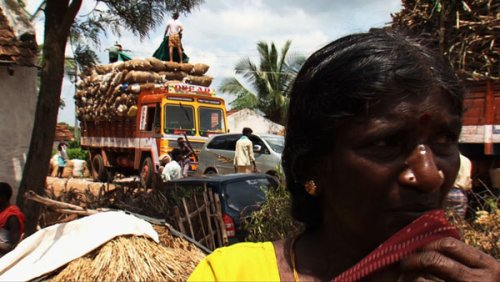 The former commercial director of Monsanto India - Tiruvadi Jagadisan - tells how the company, in order to establish itself in the Indian market, in the 90s has illegally introduced seeds with a gene capable of making sterile local varieties, and then - from 2002 with genetically modified seeds - purchased, step by step, an almost total monopoly of the market. Today GMO cotton seeds are distributed at a very high price to Indian companies, which pay royalties to Monsanto: what at the beginning cost Rs 9 per kilo, today is bought at 4000 rupees from the poor peasants or poor.
Inside there is also a part of the documentary filmed at our supplier Appachi Cotton to demonstrate that an alternative route exists and is true. Appachi, in addition to its organic farming project, through its foundation provides education and economic support to those farmers who embark on a journey of conversion from conventional to organic farming.
These images explain that buying garments made from organic cotton is a responsible choice for the entire planet and its resources, and in this particular case for not leading to the collapse of the agricultural system in India, where thousands of farmers commit suicide strangled by debt.
Currently, the full documentary is on this site in the form of rent for its vision: http://vod.journeyman.tv/store?p=4885
About the project: www.behindthelabel.it
The full documentary will be presented in Florence during the event TERRA FUTURA, Monday, May 27.