---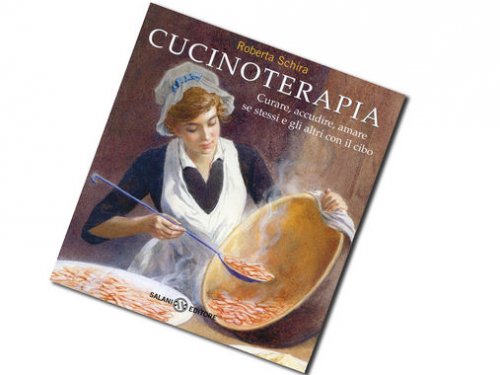 Concluding thought, Lena Tritto
In addition Cooking for oneself and for others is an important act of nurturing, "and it does not begin at the stove, but much earlier, in the minds of those who decide to conceive a dish and make it happen. Cooking with and for the Other heals soul, heart and mind. We will see how cooking makes self-esteem increase, helps to seduce, increases mental and physical intimacy, makes us feel effective. It is an useful therapy to distract, to increase dexterity, to ward off depression, to give free rein to creativity, to reintegrate, to console, to celebrate, to fraternize ... Let's think of how much love, dedication, vitality, enthusiasm, creativity can give off when we cook ... cooking is hard work and then cooking is an act of generosity. "
Taken from "Cucinoterapia" - Roberta Schira, Salani Editore, Milano 2008.
We thank professor of energy supply Lena Tritto for dedicating this thought at the end of the course "CHANGE OUR TACK –LEARN HOW TO LOVE OURSELVES BY COOKING" organized by LILT Parma for women with breast surgery.