---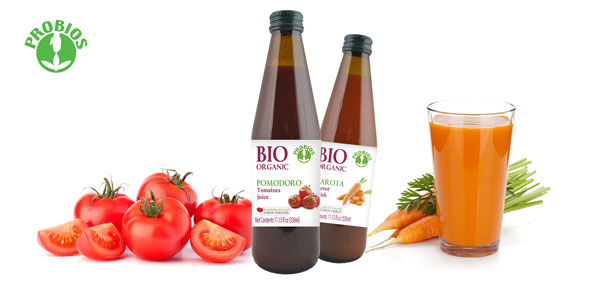 With the approaching of summer, more and more people want to experience nutrition in a lightly way and assume simple and fresh ingredients through tasteful beverages such as smoothies, pulps and centrifuged. Perfect in order to assume vitamins, they are now the
new obsession of Italians
.
This is what is declared according to a survey Coldiretti did, which shows an increase by 4% of fruit and vegetables purchases, in order to enjoy these green beverages. A percentage of the purchase "with net countertrend in relationship to the stagnant trend of consumption", says the organization of the agricultural employers.
Also in the USA, a similar increasing phenomenon is occurring: it's the so-called "
juicing
", the new must for beauty and nature. An alternative way of assuming vitamins and precious nutrients in an easy and natural way. "
To juice
", in fact, means literally "to squeeze" and indicates the habit of drinking fruit and vegetables juices squeezed cold, using them to integrate a balanced diet.
Increasingly succesfull, the phenomenon of juicing is already popular among trendsetters, actresses, models, who are often photographed while drinking their favourite "juice". Being
an alternative way to assume vitamins, active and nutritional
, perfect for each lifestyle, juicing represents a really for a balanced diet.
In order to get your fill of fruit, Porbios offers
fruit pulps in a bowl or doypack
and the
organic fruit juices
.
The tasteful organic fruit pulps of Probios don't contain added sugars or preservatives, they are rewarded by the authorative German publication Öko-Test for the quality, they are prepared only with fresh fruit derived from Italian cultivation, processed through steam to obtain a creamy pulp. The pulps are available in different flavors and in two different packages, that can be preserved outside the fridge: in the bowl or in the innovative package doypack resealable.
The
organic fruit juices
 are available in 10 flavours (peach, apricot, apple and cranberry, pear, limpid apple, plum, black cherry, multifruit and orange) and are sweetened exclusively with grape or apple juice and do not contain gluten.