---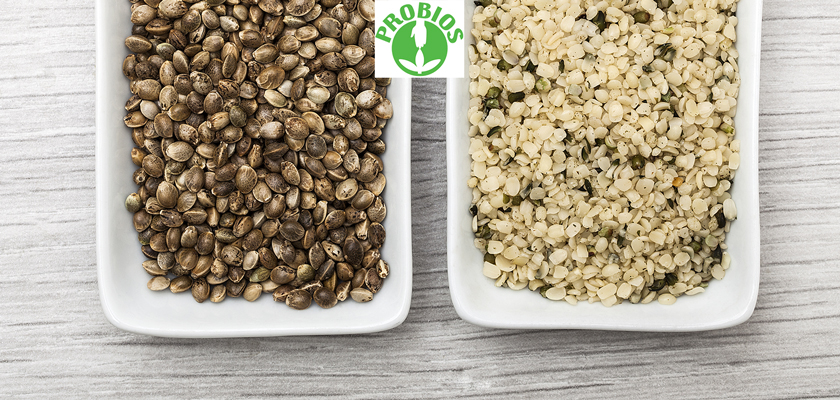 Italy has a long history in the cultivation of cannabis sativa or useful hemp, a species of the genus cannabis. The plant was grown a bit all over the country to produce textile and paper fibers, but with the advent of the chemical industry and of prohibition the extensions went contracting until it disappears almost completely. Today, however, in many see in hemp a crop that promises to protect those profits that other more extensive crops now do not provide.
The conditions are all here: hemp is a hardy plant that grows well in fertile areas, loose and drained, but also adapts to marginal areas. It produces significant volumes of biomass and oilseeds for industrial and food use *.
It's a common knowledge that cannabis is indeed good to eat, thanks to its rich nutritional properties and its strong flavor, an aroma similar to that of the hazelnut, suitable for creating eclectic and original recipes such as bread, pasta, biscuits , buns, wraps and chocolate. From hemp seed it is also possible to extract a saturated oil of essential fats and a delicate flour, gluten-free **.
The brand
Il Nutrimento
from Probios proposes the
organic hemp seed oil
, obtained without overheating the seed nor the press before pressing, rich in polyunsaturated fatty acids and omega-3 fatty acids; and the new
Pesti
, the typical basil-based sauce known throughout the world, however, made with hemp seed. The recipe is vegan, no palm oil and guaranteed without milk, available in 3 flavors: with
basil
, with
dried tomatoes
and
zucchini and curry
. Ready to use, ideal for pasta, perfect if thinned with a little cooking water.
From Probios also the
spreadable cream made from organic hemp seed
, shelled, roasted and stone ground, produced without added salt and sugar and without the use of any type of emulsifier. The cream is guaranteed gluten free, present in the AIC, 100% vegetable certified by the Vegan Society, and is also a source of vegetable protein, thanks to the valuable nutrients of hemp seeds, distributed by Probios.
Last but not least the
coffee with hemp
, a great alternative to the traditional arabica!
_______
* Source: Agronotizie.com
** Source: Gastronauta.it