---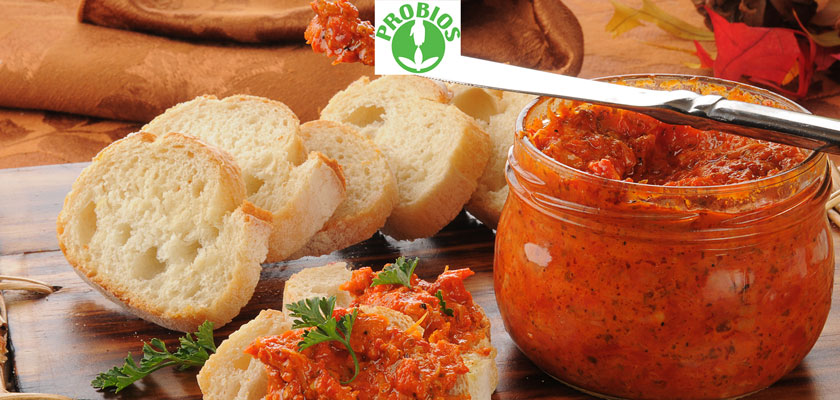 Being vegan is not rare anymore, as the BBC's "mockumentary" The Carnage shows. The movie, hilarious yet packed with interesting facts, shoot by Simon Amstell and published online by the british TV, has immediately become a cult and is defined as the "manifest of the vegan movement", since it brings us to 2067, year when every human, according to the movie, has become vegan, with many benefits, also for the planet. The farms, as UNO affirms, cause the 14,5% of the global dangerous gases emissions; if the whole world stopped eating meat, fish and derivates, the total of the food emission, which cause a quarter of the greenhouse gases, would reduce by 70% within 2050, as a research by the University of Oxford confirms.
But the vision offered by The Carnage might not be so far from reality: in England, where in 1944 Donald Watson created the word and found the Vegan Society, vegan people increased by 260% in 10 years, and the vegan food sales increased by 1500%. The rest of the planet follows the trend: if, in the Asian countries, the challenge is easier both for the food traditions and for the habit of following the orders – China is committed to decrease the consumption of meat by 50% - in Europe the change is mainly dictated by a trend that is conquering the younger people. First of all is Italy, where vegans, according to Eurispes, tripled in one year: from less than 1% in 2016, they're now 3%. One million and 800 thousand people use to eat rice milk, tofu burgers and many other plant based meals.
Italy also records another interesting trend that concerns the growth of the "free from" food market, which means food prepared without using specific ingredients (meat, dairy, gluten, etc) and suitable for those who suffer from food intolerances and choose to follow specific diets. According to the Nielsen's "Global Health and Ingredient-Sentiment" and "Global Out-of-Home Dining" surveys, conducted on 30 thousand people in 61 countries between august 2015 and march 2016, 42% of the Italians (in comparison to the EU average of 34%) is asking for more fat free or low in fats products, 25% is asking for salt free, 13% is asking for lactose free, 6% for gluten free.
Consequently, there have been many "
free from
" new products presented by the companies, such as
Probios
, at the 2017 edition of
Sana, the Organic and Natural Food Exhibition
that recently took place in Bologna.
The tuscan Group, Italian leader in the distribution of organic vegetarian products, presented many tasty organic products, vegetarian and suitable for food intolerances, such as the Bio in Tube sauces and the
Smoothies by Il Nutrimento
, along with
Probios' Chips with Pulses
.
Sources:
Corriere della Sera (31.07.2017, pag. 10)
bbc.co.uk
iltirreno.gelocal.it