---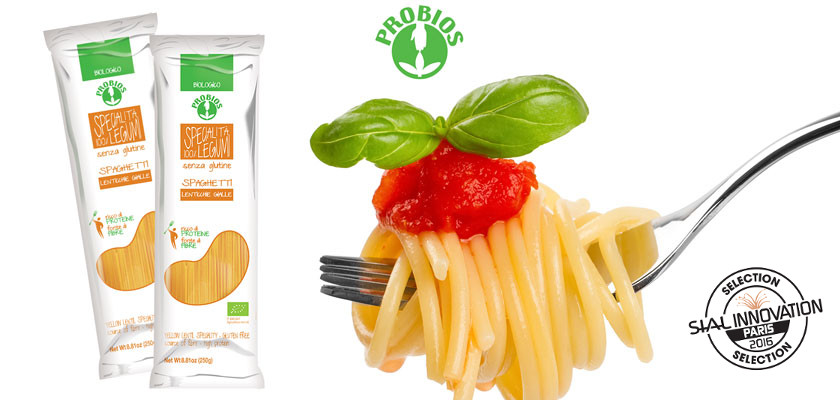 Legumes guarantee food world safety and ensure the balance of the ecosystem. That's the reason why Fao defined 2016 as the international year of the leguminous plants.
And yet, in Italy, the plantations of
beans, chickpeas, broad beans, peas and lentils, the grain legumes
, has dropped by 80% in the latest 50 years[1]. An event that could be inverted investing more and more on researches, since those products represent the main source of proteins, they're rich in vitamins and mineral salts and they're considered "
the meat of poor people
".
Those products, even if they're rich in precious nutrients, are indeed still barely used and appreciated, frequently with the excuse that they require long time to be cooked and prepared.
An innovative solution, practical and convenient to increase its consumption, is
pulses pasta
. When we're in a rush and we don't want to eat legumes as they are, pulses pasta is the ideal option: it's ready in a few minutes, it preserves all the properties of the flour it comes from and it's naturally gluten free.
Probios
offers a range that consists of
black bean sedani
,
red lentils fusilli
,
chickpeas caserecce
,
green peas fusilli
and
yellow lentils spaghetti
.
Those last ones,
organic
,
vegan
and
gluten free
, are the first long shaped 100% legumes pasta made in Italy, and they're perfect for the celiac diet.
Spaghetti
were indeed
selected as an innovative product at SIAL
, the
International Food Fair in Paris
, and they were awarded during the Italian Food Awards 2016 at the second place for the category "Best Free From", additionally they also were the only organic product on the podium.
[1]FONTE Huffington Post