---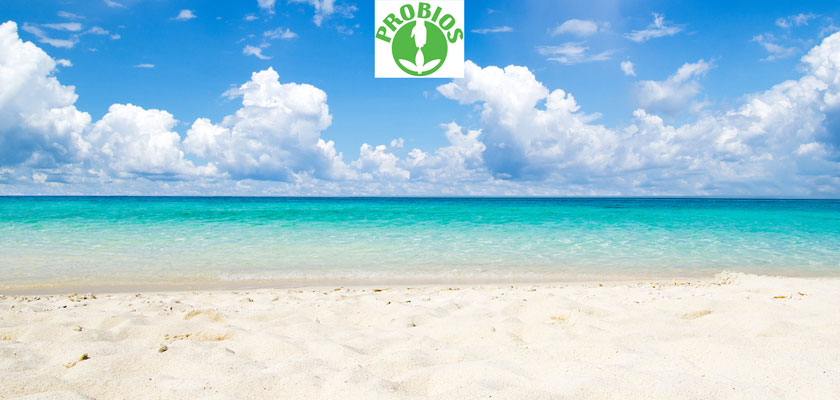 It's summer time and with the heat the desire for fresh and light food is increasing. Here are some tips to choose the most suitable food in all situations*:
LIGHT BEFORE A TRIP. Do not take advantage of the endless stopover to be tempted of a fleeting ready meal. If you have a long journey, and many hours of sitting, it is better to stay light. Better little but more frequent snacks. Prepare yourself at home a packet lunch with sandwiches embellished with flavorful vegetable creams: Il Nutrimento offers the one with artichokes, 100% Italian, and the bruschetta tomato sauce, slightly spicy and tasty.
AVOID THE BUFFET. Although the breakfast at the hotel is your favorite, pay attention. It is precisely that the first cause of derailment in diet. To avoid: prefer small and very fresh dishes. If you prefer to have lunch at the beach, prepare at home a portion of couscous, ready in a few minutes, and enjoy under the umbrella. Probios offers the flavored ones, the Mediterranean and Moroccan style, made from whole durum wheat, with the dressing already mixed with the grain.
DRINK, BUT THE RIGHT WAY. The beach, the sun, the sand do not help to control thirst. By mid-afternoon, go for fresh Probios organic juices, available in 10 flavors, sweetened with only grape or apple juice, and using ingredients from Italian agriculture.
CAUTION TO SNACKS. The "sea" life of the holiday, dilated timing, the afternoon lunches and dinners at night, are likely to become a problem. As well as the umbrella snacks. Prefer the goodness of Rice&Rice snacks, sweet and savory, 100% organic, many of them gluten free. For a gourmet break you'll be spoiled with the choice of bars, chocolate covered biscuits, snacks made with rice or chips.
DO NOT MISS THE HABITS and try to eat what you usually eat. Especially at breakfast. It's important to maintain a physiological balance, not to be engulfed by food and guilt. To start the day nothing is better then the whole wheat Oat biscuits Probios guaranteed gluten-free and the products with sunflower oil to dip into the natural rice drink of Rice & Rice without added Sugar, lactose and gluten.
—————————
* Sources: Marieclaire.it; Pure Wow