---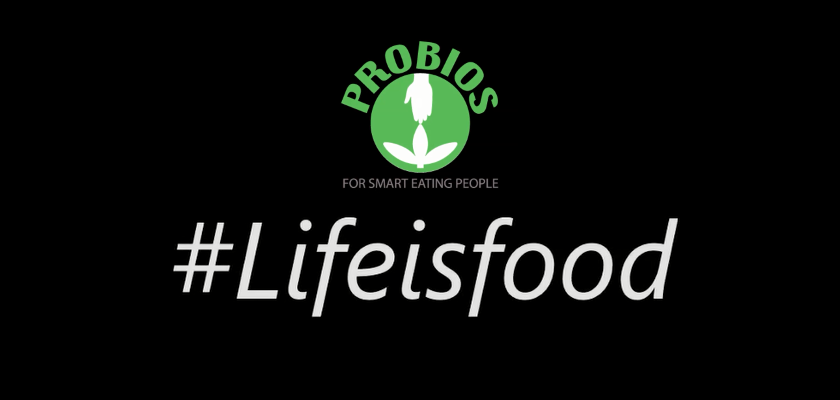 Probios announces its participation in the upcoming "
Rome Web Fest
", the international festival of Web Series to be held at the
MAXXI
 - Rome, 25 to 27 September 2015.
The three short films, signed by
Massimo Borgia
, are dedicated to the world of food and in particu-lar to the
organic
,
vegan
and
free from
enviroments. Thus were born "
This is the Bio Dance
", "
Chronicle of an announced wedding
" and "
Intolerant
". Three clips collected in the web series "
#LifeisFood
" and dedicated to as many worlds of taste that more and more, today, are the con-sensus of Italians.
"
Our goal,
" said the director, Massimo Borgia, "
was to offer to the audience a different point of view. That is why we have been working on a prospect that could also turn to art, poetry and espe-cially to the irony of life, to speak with lightness and sensitivity of the issues that sometimes are lived wrongly, with embarrassment.
"
THE VIDEOS
THIS IS THE BIO DANCE
- a "green" dance that explores all the different disciplines of this art to give a broader view of the perception of all that is organic: from the actions to the thoughts, from the looks to the contacts, from the exuberance to delicacy . With a young flavor, strongly characterized by green shades, so the image frames a series of dancers, specially selected for their sensitivity to the world of organic and natural, that personify lightly moods and messages to be reckoned with.
CHRONICLE OF AN ANNOUNCED WEDDING
: With striking shots inspired by Fellini, the plot of this story first hand winds through the most important cities in Italy, from Milan to Florence to Ven-ice, and ends in Rome. In a sophisticated blend of whites and blacks, as well, tradition and moder-nity meets an "Amarcord" aftertaste that traces the life of a young twenty-five ready to take an im-portant step that will change his life. A strong and informed choice as to who decides to respect all forms of life without eating animal products.
INTOLERANT
: When going to dinner can be complicated, but also liberating and fun. There are people who can not avoid some jokes and others that can always respond in the right way, at the right time. This clip is a celebration of "diversity inclusion", the sensitivity and especially tolerance, meaning an understanding and help. In a country where more and more people suffer from food intolerance perhaps there is still a great need to sensitize public opinion on an issue as important as that of food intolerances. A need to be reckoned with as highlights this realistic but irreverent short film.
A fast triptych, but full of meaning, produced by Circorosso and that also in collaboration with ItalPlanet.it.
"
With this project
," said Fernando Favilli, President and CEO of Probios, "
we wanted to try to trace new paths of experimentation for organic environments, vegan and free from in Italy, to continue to evolve our work of public awareness to important issues such as the respect for nature and all life.
"
To see the 3 episodes of the webserie signed Probios, already on our youtube channel company within the playlist #LifeisFood, click
HERE
.