---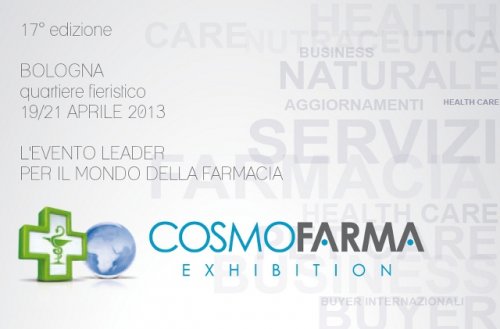 We publish the interview of COSMOFARMA to our president at the Focus Food 2013 edition of the most important Fair for the pharmacy sector.
INTERVIEW WITH FERNANDO Favilli
CHIEF EXECUTIVE OFFICER OF PROBIOS
Probios is one of the leading companies in the Italian market for organic food. Among these, many are suitable for those who are suffering from allergies and intolerances.
What kind of products do you offer to your consumer?
The main feature of our products is the quality coupled with goodness. A Probios product not only responds to market demand but must pass stringent internal quality tests. It must be good and healthy, with important nutritional characteristics. Moreover, a Probios product is not simply Made in Italy, or transformed and worked in Italy, but, where possible, the raw materials are grown and produced in our country, an activity that allows you to concretely support the Italian organic farming.
How do you guarantee the quality and safety of your products?
We signed very severe protocols with our suppliers for the safety of production processes and the origin of raw materials. Each production batch is tested and its conformity is assessed. We voluntarily analyze a sample number of important references every month.
What role does the world of pharmacy in general - and in particular Cosmofarma – have for Probios?
Probios in the field of Organic Gluten is one of the leading companies in Europe and the absolute number one in Italy. Until a year ago, our products were only available in stores specialized in organic food. This year we set up a network of agents dedicated to the pharmaceutical industry, convinced to have a range of products for this very important sector, comforted by the many requests received from pharmacists and consumers. For Probios Cosmofarma represents an excellent showcase to consecrate our entry into the pharmaceutical industry.
Why, in your opinion, it is important that a pharmacist visit the Cosmofarma Exhibition?
Trade shows are always a crucial opportunity to see up close the new realities of the market, but most of all to discuss and contribute to the improvement of the offer. A pharmacist, personally knowing the company, has a direct and closer relationship with his interlocutor, contributing to the improvement of the employment relationship. In every moment of exchange it is important to be there.