---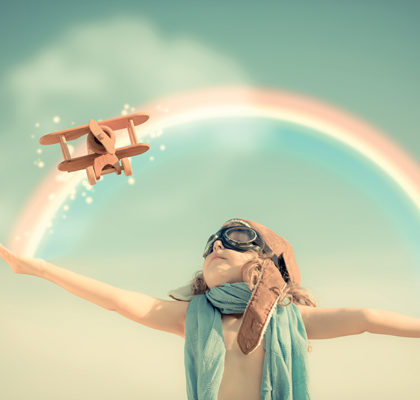 The data in the network citing that just a little over 50% of children aged 6 to 10 years practice sport. If we think that a child in 3 is overweight and one in five even obese and that the diagnosis of type 2 diabetes are on the rise, as well as hypertension and hypercholesterolemia, we realize how undervalued the movement is, just between 7 and 12 years, when the body weight is already indicative of what it will be in adulthood.
Since the child starts going to school, the risk of a sedentary lifestyle increases. If we add up the hours behind a school desk to the time spent at home between tasks, television and computer it is easy to see that the children are sitting very much, too much.
Practicing a sport is a time of fun and games that allows the child to give free rein to the desire to move, meet with friends, also been put to the test.
Sport for children is a recreational activity, which together with the game serves to promote a healthy lifestyle, so as to have been recognized by the United Nations as a fundamental right. Therefore it takes on an important role during development because it is a universal tool that goes beyond those who are racial differences, cultural, religious and linguistic minorities.
We could then define sport as a real business in favor of peace.
Suffice it to say that it is so both with the team play  and with that individual sports that they learn values ??such as solidarity, confidence and self-esteem (and others), humility, discipline, and above all respect for the coach, any teammates and opponents.
Practicing a sport is really a school of life.
From the above we can understand that it's really worth investing a bit of time to encourage our children to get in touch with any physical activity.
It must be said that games and sports are synonyms only up to a certain age and until the intensity and the type of training does not change going from amateur to competitive sport.
At this time it may happen that the expectations of parents and the attitude of the coaches change a bit causing, even unintentionally, performance anxiety to children just because they fail to reach a particular result or there are put "on the bench."
In reality this is a quite naturalpassage that, if managed in a balanced, does not create discomfort. Let's say that children can experience these anxious state when the competitive aspects outweigh recreational training. It was found that this sometimes can occur in
along with the transition from elementary school to middle school.
It is a difficult period in which the child has to deal with important physical and psychological changes during which the sense of inadequacy born of the confrontation with the other, and reduced self-esteem are the reasons that unfortunately make them decide to change sport or even stop to drill one.
Even the quality of food plays a fundamental aspect. A child who is pursuing sporting commitments with fairly frequent workouts will take a balanced amount of carbohydrates and proteins, without ever forgetting the right amount of water: the symptom of thirst is felt when the body is already in deficit of water.
On the type day of the small sporty, the time between the end of the lessons, lunch and afternoon training is often quite close and therefore not to be faced with physical activity during digestion, you can consult your pediatrician to get in about useful tips.
After training do not forget to replenish fluids and calories but not going to the recovery phase with laborious processes of digestion: better prefer a fruit, bread and jam, some simple cookie or an organic snack with no preservatives, maybe avoiding carbonated soft drinks full of sugar.
So to accompany our children on this path is so important to their psychological well-being, we have to pay attention to excessive load of expectations and not weighing it down with inadequate meals and snacks. Basically, it's a challenge for us too!