---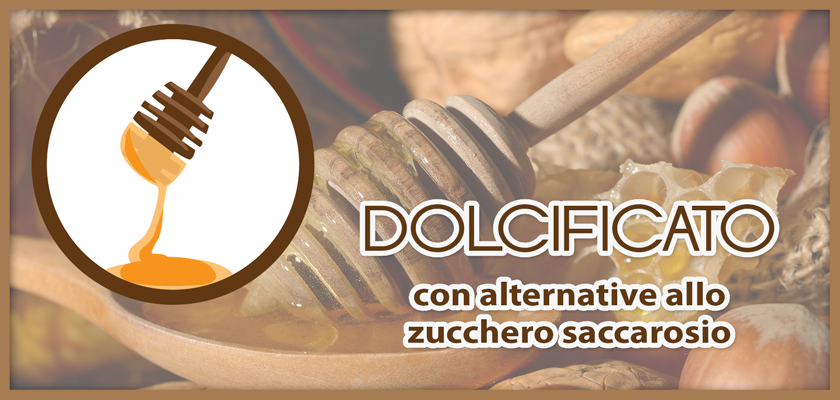 Among the 2015 innovations Probios presents a
new icon
on the website indicating the
products sweetened with alternatives to sucrose sugar
, which is the common white refined sugar.
Many of the products Probios in fact contain alternative sweeteners, such as:
-
Break&Bio
,
La Via del Grano
and
TopGrain
bakery products
-
Fruit spreads
- Vegetal drinks as the
fruit juices
,
iced teas
and
soft drinks
- Sport product from the line
BioChampion
and the Lubs
bars
-
EasyToGo
e
Altri Cereali
breakfast products
-
Rice&Rice
desserts
Why Probios pays close attention to the glycemic impact of products?
More than a real food, the c
ommon refined "sugar" or saccharose
is a substance with a great sweetening power. It contains
calories
, but no nutrient in addition to
carbohydrates
(average is composed by 99,8% of sugar), then an "
empty food
"; it doesn't need to be digested, it goes directly to the intestine and converges quickly in the blood, increasing suddenly the level of
glycaemia
.
It would be desirable to get used to not sweeten naturally sweeted foods and, when needed to sweeten cakes, biscuits and drinks, always resort to moderate amounts of alternative sweeteners like honey, malt or maple syrup, whose nutritional content is less unbalanced.
Some of the "no sugar added" Probios products, or whom recipe doesn't require the use of saccharose sugar (but alternative sweeteners), are often chosen also by consumers suffering from
diabetes
.
We invite you to always note the composition of sugars on the
label
. Indeed a product without the addition of any type of sweetener or sweetened with something different from saccharose sugar, still contains natural sugars (from fruit or cereals) and is therefore suitable a general assessment by the
doctor
of calories and total sugars taken daily from diabetic.
Check out on the website all products sweetened with saccharose alternatives, watch out the new icon!