---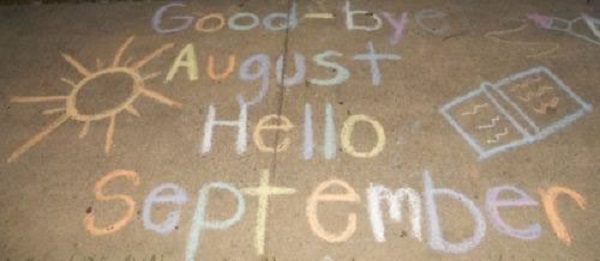 September, come on. It's time to migrate
...reciting a beautiful poem of D'Annunzio surely many will remember.
We're back in September, the month in business ideally coincides with the start of the new working year and this year sees us engaged in the front line with: the fair SANA in Bologna, the outputs of several new products, and many other various initiatives.
All this already back from a short summer vacation, again immediately immersed in a general ferment.
We restart with our daily commitments with even more energy, enthusiasm, involvement
work and passion.
Fortunately, the organic sector does not have difficult moments, you feel euphoric and driving collective attention that bodes well for the foreseeable future and it is good, seeing how many worries many workers and employers face every day.
This does not mean that it is difficult and challenging for us to continue our activities. Each year that passes we realize that everything is incredibly complicated, and our efforts should be multiplied to obtain the same results or improve them but we do it with commitment and passion, considering ourselves fortunate in being able to do a job that satisfies us.
There is one aspect, however, that in any case is not to be underestimated, I think it's really important to avoid that excessive work distract us from what is important in life: the time that we dedicate to ourselves and to our loved ones.
Cultivating our passions, give ourself a little more time with our loved ones, nourishes our soul as well as it enriches our emotional point of view.
The night before writing this article, I attended a concert of Franco Battiato. It took place in the Piazza del Duomo in Siena. The context certainly does contour mystics engaging an author that captivates with his songs from the words full of poetry and reflections of life.
Giving myself some time to participate at this evening, I generated a sense of fulfillment. How much more beautiful would be the relationship with the people around you and how much more could I send them my love stopping to perceive them, sharing more moments together?
My invitation for this month is to restart, with enthusiasm and passion for your work, where while remaining a key aspect is not the center of life.
Let's use it rather use it to have a stability and economic security, reserving the space it deserves, but later on, we fly out to our dreams!
Migrating in September is for all of us a shift of values, priorities from the duties of love.
With love,
Fernando Favilli