---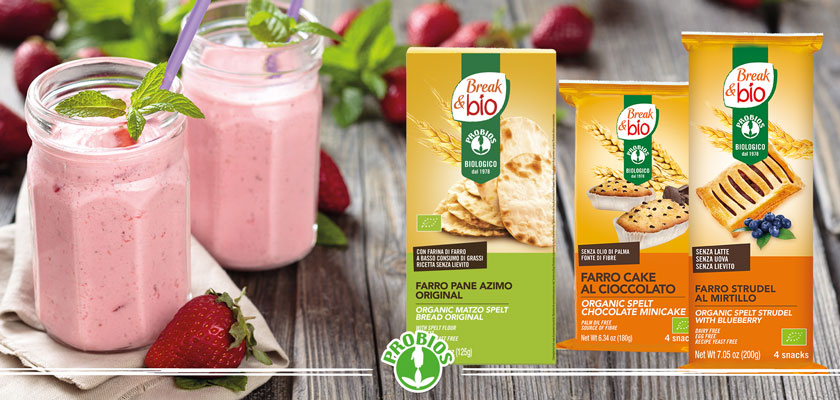 Today we want to talk about one of the foods that, since ancient times, is a very important basis in the diet of man: cereals.
Cereals are an excellent ally of our health, as a healthy and nutritious food, an excellent source of protein and fiber, as well as rich in vitamins and minerals. On the market it is possible to find endless types of cereals, from wholemeal to refined ones, such as wheat, rice, barley, oats, sorghum, rye and spelled, each with important nutritive and beneficial properties. All, however, are united by their natural goodness and versatility in the kitchen.
In addition to being perfect substitutes for pasta, cereals are light and combine well with any other food: from appetizers to soups, hot or cold, from salads to the first course. With the brand
Break&Bio, Probios
wants to offer you the
Original Spelled Azimo Bread
, very thin sheets without yeast, ideal to spread and to accompany excellent appetizers or aperitifs in all lightness.
But have you ever thought of being able to consume cereals even as a snack? Probios does!
Spelled Strudel Break&Bio
are fragrant snacks filled with delicious blueberry or apricot jam, wrapped in a thin layer without yeast, milk and eggs. Ideal as a snack for breakfast or as a delicious break at mid-afternoon, both for adults and children.
So, cereals adapt well to everything and we have already had our mouth watering, we can not do without it!