---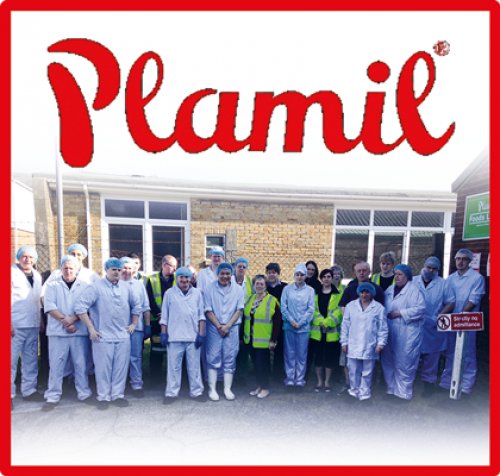 OUR SUPPLIERS ...
Plamil: the vegan choice since the 60s
Plamil started its activities in the 60s with primary emphasis on proper nutrition, ethics and the environment.
In those years, we started to talk about vegan and vegetarian food thanks also to the foundation the prestigious Vegan Society, a vegan english association now internationally known.
Plamil was born in response to the need of consumers to find alternatives to dairy milk products, using raw materials taken directly from the plant kingdom.
To meet this market demand, in 1965 Arthur Ling founded a company specialized in the production of vegetable drinks which was called PlantmilkLtd. The company was in a small factory in the area of Buckinghamshire and Mr. Ling initially ran it in his spare time.
In 1972 the company moved into a property in the area called Folkestone and Arthur devoted himself full time.
The company subsequently changed its name to Plamil Foods, where "PLA" are the first 3 letters of "Plant" (plant) and "MIL" are the first three of "milk" (milk), as well as to remember the name, the origins of this adventure.
Plamil was the first company to introduce soy milk in England. Since then, and in a gradual manner, Plamil has diversified production by expanding the range of products to offer more plant foods to a sustainable world. Since the '70s, in fact, Plamil began to produce vegan chocolate and launched in the 80s the famous mayonnaise without eggs, still appreciated all over the world.
Plamil actually produces a variety of vegetable mayonnaise without eggs, perfect for anyone looking for a product without animal derivatives, but tasty at the same time, and also suitable for those who suffer from food intolerances. In fact, the growing awareness of of a vegetal diet and the increase of food intolerances and allergies to this food, confirmed that Plamil in the 60s we had seen along! The production of Mayo with alternative ingredients to eggs is the natural evolution of the production of soy milk: mayonnaise is derived directly from soy beverage and presents a creamy, very smooth and clear consistency. In addition, for its production is only used oil sunflower, naturally rich in polyunsaturated fat that gives it the characteristics of excellent quality.
The raw material is harvested directly from the countryside as we are told by Plamil: "Knowing where the raw materials come from and knowing the quality is the basis for achieving higher standards, and we think it is a good indicator of real attention we pay to get an excellent variety of products. That's why the area of procurement is of primary importance for us, many of our raw materials are, for example, taken directly from farmer cooperatives.
We strongly believe in the human relationship with our suppliers, and we think it is essential to deal with them as we wish to be treated ourselves. "
Plamil array always against GMOs or ingredients derived from nanotechnology. This sensitivity is given by the fact that the company uses a lot of soy, a plant, which, as is known is widely cultivated own with the method GMOs.
In addition to this the company is committed to sustaining the use of only renewable energy to power its production and offices, to give a real "green" choice all over.
MAYONNAISE 100% VEGETABLE Plamil
From Plamil exceptional vegetable mayonnaise! Velvety and creamy perfect to accompany vegetables crudités, to make tasty sandwiches, excellent for flavoring or prepare recipes and fresh
delicious! Try the whole range, available in natural or tarragon to taste.mayonnaise vegetable! Velvety and creamy are perfect to accompany crudités
vegetables, to make tasty sandwiches, excellent for flavoring or prepare fresh and
delicious recipes! Try the whole range, available in natural or tarragon flavor.