---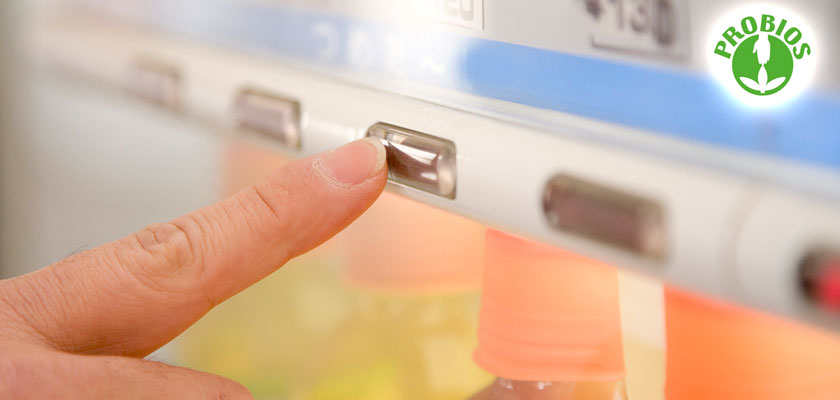 At work, at school and in public places the vending machines for food must now be able to conquer even the most demanding palates. The food shortages and the increasing time spent away from the kitchen led to new ways of eating.
And so, in recent years
organic food
has won the distributors allowing to consume certified organic products at any time of the day.
From 2013 Probios opened their "
vending channel
", a growing phenomenon (
+ 57% compared to April 2015
), with a staff member of the company entirely dedicated to the management and a complete catalogue of available products, almost
80 products
.
These include sweet and savory, drinks, juices and all organic products, but are also dedicated to those who have food intolerances, such as gluten-free snacks, products without dairy or eggs.
Among the must-haves of the vending machines, there are in fact the
gluten-free rice snacks of Rice&Rice
, ideal for a gourmet break without any risk for your shape. This products with Italian rice and corn, are free from milk and contain only 83Kcal per bar, and are availavle in the chocolate or
apple
versions.
Alternatively, you can allow yourself a
carrots and almonds cake "La Via del Grano"
, natural source of vitamins A and E, antioxidants, known as "vitamins of youth" for their valuable action against the harmful effects of free radicals. The recipe, produced with Italian wheat flour, is also enriched with oat fiber. [1]
[1] FONTI: L'Eco di Bergamo