---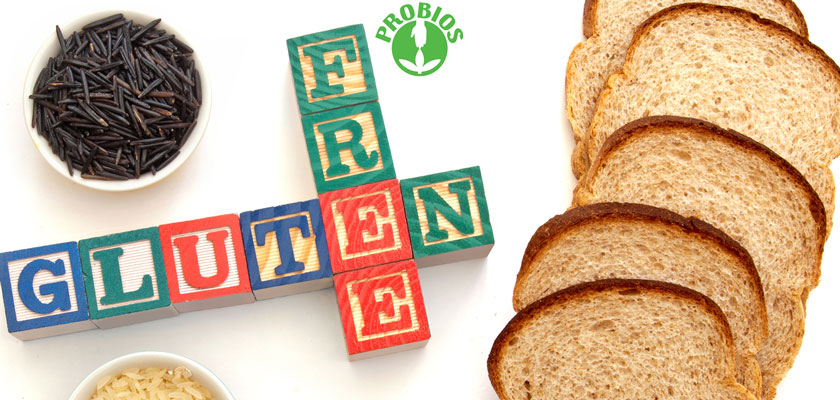 The offer is wide and, also due to fashion, the gluten-free products are nowadays becoming a true unprecedented trend of sales (160 million Euros just in 2015) with a high growth index, beyond the 20% just in the latest year). On a worldwide level, the consumption of gluten-free products is 4 billion dollars worth, and someone estimates that in the next ten years those numbers are going to triple[1].
The players in this sector are many, and nowadays the offer of that kind of products in the supermarkets, pharmacies and celiac friendly shops is pretty large.
However, may all of those products be
"healthy"
? Do we really know what gluten free pasta is made of and what we have in our plates?
To answer those questions, the Magazine Test Il Salvagente analyzed 20 samples of rice, corn or mixed cereal pasta.
To verify the quality, they analyzed the
"glue"
that substitutes the gluten.
The researches underlined that, most of the times, they used additives that are bound for regular pasta but are allowed for
"special"
ones.
If we analyze the ingredients, we find out that most of them used the emulsifier E471 (mono and diglycerides of fatty acids), a chemical additive made with glycerin and fatty acids (that are mainly plant based, but also from animal sources). The reason? To stabilize the dough, a function that, for regular pasta, is obtained by the natural thickening properties of gluten.
That's the reason why it's extremely important to be able to read the labels. The golden rule is that the shorter and more
"understandable"
the ingredients list is, the more natural the product will be.
That's the reason why
Probios
carefully selects its raw materials, preferably Italian, and pays special attention to tell every ingredient of its products. Everything is visible in the labels, also the official European logo for organic certified products.
A valid example is represented by Probios'
Panito line
, that offers bread and savory baked products,
organic and gluten free
.
Among the latest news, the
snacks from Panito
: perfect to carry around thanks to the single serving packets. Available
natural
or with
turmeric
, both made with whole chickpeas and buckwheat flour. They are gluten free guaranteed, vegan, with no milk and eggs and no palm oil. To substitute the gluten, the guar gum is used as stabilizer and the sunflower lecithin as emulsifier.
Between the new arrivals from
Panito
, we also find the
Fennel Taralli
, the crunchy breadsticks and the
gluten free pizza base
. Discover the whole range online!
#GiveUpWithGlutenNotToQuality
[1]FONTE Test Il Salvagente