---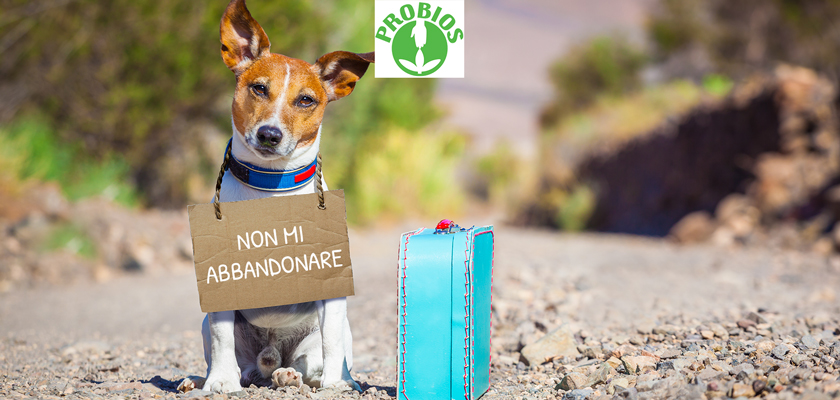 Summer has officially started and for many Italians it's time to enjoy the deserved holidays. Confirming a trend already registered last year, those structures that are operating in the sign of the
green
, where choosen primarily.
According to the
Coldiretti
* report, the business of tourism linked to nature seems to have a moment of particular good fortune, thanks to a renewed awareness of environmental and ecological issues: the data of 2015 shows a turnover of 12 billion EUR and 871 of parks and natural areas in the national territory.
Many will travel in company of their
pets
. Here some valuable tips to help you to enjoy the holidays with your four-legged friends **:
TRANSPORTATION: the most used ways to travel with pets are car, train, ship and plane. The highway code provides the obligation to transport the dog separated from the driver with a appropriate net, while for the smaller animals the travel crates. Who travels with public transportation will instead remember to check the transport rules of each provider.
EUROPEAN PASSPORT HEALTH: It should be taken at least a month before departure abroad and must be accompanied by the relevant vaccinations, especially the anti-rabies. For travel outside Europe, please visit the website of the Embassy of the destination country.
DEPART WITH AN EMPTY STOMACH AND DO SOME BREAK DURING YOUR TRIP: The vet advised to always carry fresh water for animals during the journey. To prevent problems with nausea, the departure should take place with an empty stomach or after a very light meal to be administered one hour before starting the journey. It is also advisable to take breaks every 2 or 3 hours.
BEACHES OPEN FOR DOGS: In summer, before leaving get informed about the beaches suitable for dogs but, as the vet recommends, avoid the hottest hours and prefer the morning and late afternoon. Often wet the dog to avoid a heat stroke.
_______
* Source: Borsaitaliana.it
** Source: Greenme.it