---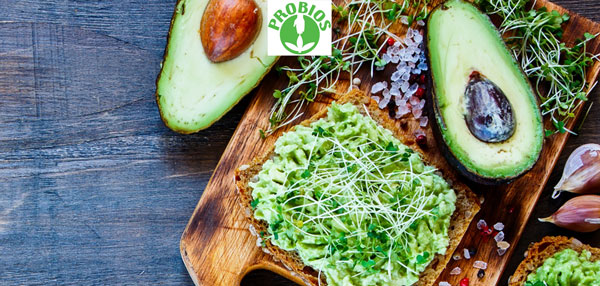 The vegan choice – living and eating respecting the animals and the planet – is an expanding movement: the proof comes from the growing food range, the high number of "vegan" restaurants and the events dedicated to veganism, such as the Veganfest in Bologna (that takes place every year in occasion of Sana), and the Vegan Days in Padova.
From food to fashion, veganism is by now almost a religion, a lifestyle: if on  a side, the ethical responsibility and the consciousness of the connection between food and health increased, on the other side we can also observe a growing interest towards the vegan culture and lifestyle, which is conceived as an innovative and trendy behavior. For example, in
Melbourne
– which is nowadays considered the capital of veganism– there are many groups and communities (for example,
Vegans of Melbourne
,
Monthly Melbourne Vegan Strength training
and
Melbourne Vegan Club
) that have the goal to support people who have just started to follow a vegan diet.
In Italy and abroad, many celebrities – like
Gwyneth Paltrow
and
Leonardo Di Caprio
, but also
Jovanotti
and
Red Canzian
(the ex bass player from Pooh) – decided to "convert" to this lifestyle, some of them for the environment and the animals, some of them for health reasons, some of them just because being vegan is chic.
Camilla Fayed
, Harrods' ex patron's daughter, is considered the new English testimonial of veganism. After leaving the fashion industry, she opened "Farmacy" in downtown Notting Hill, where she started her green revolution, which is gaining more and more followers. On the newspaper
Corriere della Sera
of the 5
th
May, Camilla Fayed explains how veganism is
of course a trend, but an unstoppable one, and people is finally gaining consciousness on the fact that food should respect the environment and on the benefits of a plant-based diet".
Both in Italy and abroad, many more cities are adapting to embrace and promote at their best the vegan lifestyle, and the English newspaper
The Independent
wrote down a list on the
10 most welcoming  cities
in the world for the
vegan tourists
, where Turin gained the first place, followed by Berlin, Helsinki, Tel Aviv, Melbourne, San Francisco, Austin, Vancouver and London.
For this reason,
Probios
, who has always paid special attention to its consumers' needs,
offers a wide range of vegan products
, a new way to eat Ethical without giving up to taste. In fact,
Probios' 100% plant based products
, don't only have no animal based products in the ingredient list, but also provide safer guarantees, like the self-declaration of the producer and the
Vegan Society certification
.