---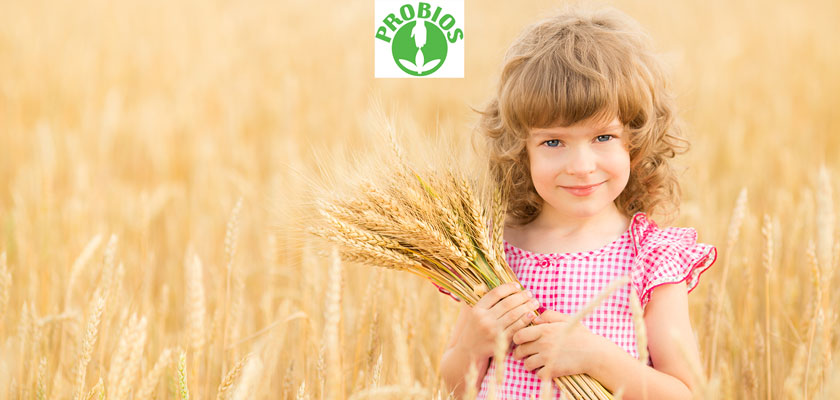 Even more frequently, you can find in the shops some kinds of so-called
wholemeal flours
that are actually not whole. In fact, they actually are refined products with added reground or fine bran, which is the waste that comes from the refining process of flours, and that allows us to define those products as "reconstructed whole wheat flours".
So, it's always more and more important to be able to distinguish between a real wholemeal flour and a traditional refined flour with added bran. But how?
First, you should always read the
label
of the product you want to buy. The only one ingredient should be wholemeal flour. You can also check the color, that should generally be pretty dark and uniform, and not light with dark spots around (that are effectively traces of the added bran).
Secondly, you can
try kneading it
. If, mixing water and flour, the mixture turns out to be pasty and sticky, it will be a good sign that the flour is refined because the real wholemeal one generates a softer and less sticky batter.
As regards bread, it's unlikely to find real whole wheat bread in the traditional bakeries. To recognize it, you should observe it with great attention: the real whole wheat bread has a
beautiful uniform dark color
. It's easier to find real whole wheat bread in the organic stores, or to bake it by yourself.
For those of you who want to get your hands dirty, Probios offers you a
wide selection of whole wheat flours
: the
wholemeal wheat flour
, made with only Italian wheat, tasty, flavorful and with good macronutrients, which is suitable to prepare bakery and pastry. The
organic wholemeal rice gluten-free flour
, source of fibers, really good to prepare every kind of bakery, both sweet and savory. The
organic wholemeal spelt flour
, made with Italian spelt from the ancient variety "Spelta", a well known grain since the ancient Rome. The wholemeal version, with its high percentage of fibers, gives this product a sharp flavor and a rustic color and aspect. This flour is really good to prepare any kind of bakery, such as bread, breadsticks, flatbread, pizza and pastry. Last but not least, the
organic Kamut® flour
, made from the ancient Egyptian grain of wheat, that is really flavorful and easy to digest and it preserves its nutritional values at its best in the wholemeal version.
Every
Probios flour
is packaged in a protective atmosphere to maintain all of its qualities and properties during time.
FONTE Greenme.it