---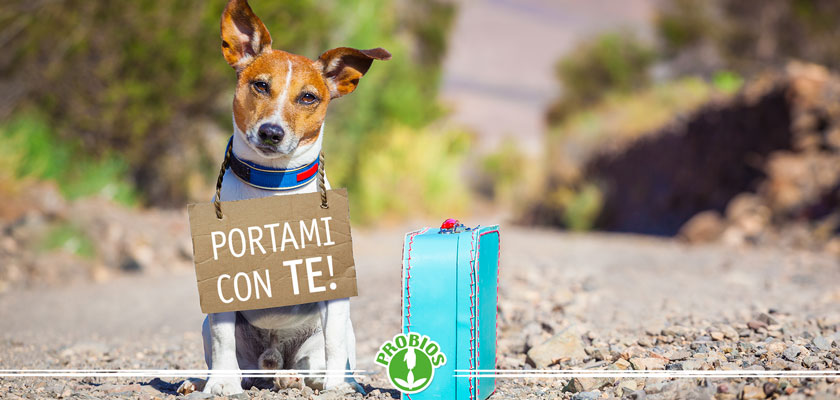 Today we want to start with a question: would you like the idea of ​​being able to bring our four-legged companions with you?
Over the years, many initiatives have developed that have highlighted a growing sensitivity to this issue, so much so that today there are many well-established and pet-friendly companies. For example, last
June 23
people celebrated the
World Dog Day in the Office
, which was launched for the first time in 1996 in the United Kingdom by the
Pet Sitter International Association (PSI)
and resumed a few years later also from the United States. and Canada.
For us at
Probios
, who are always
#infavouroflife
, the topic is very close to the heart, especially at a time of the year like this when, unfortunately, as we all know, the news' pages are filled with unpleasant news concerning our dear pets. To accommodate this unfortunate situation, even the beaches are equipped to accommodate our four-legged companions, giving life to real dog beaches where you can find all the services and comforts for both swimmers and their puppies: agility areas, courtesy kits, sunbeds, showers for animals and veterinary service. Many small precautions that we hope can fight the phenomenon of abandonment and ensure greater hospitality to guests.
A multiplicity of advantages from which arise several positive benefits that can enrich the days of adults and children and make our puppies even more special.