---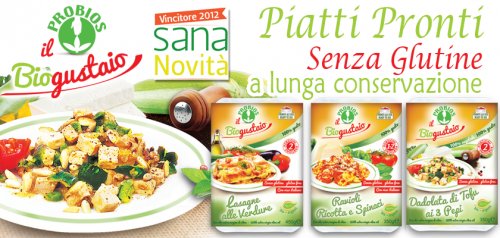 I am celiac and I appreciate very much your prepared dishes of Line Biogustaio.
I leave for a long trip in hot countries and I would like to bring with me some of your main and second courses but I can not keep it in the fridge. Can I be sure that the products will keep at room temperature? What preservatives are used, I do not see anything written on the label, is it possible?
The range of ready meals of the Biogustaio line was developed to offer an organic and gluten-free dish, ready to use, and only to be heated, long-life.
Thus you can safely take them in travel and keep them at room temperature without need of the fridge.
Furthermore, I confirm you that preservatives are not used in the recipe: what ensures the shelf life of the products Biogustaio is a combination of elements: the technology of the pan and closing film, the stabilization of the product through a sterilization process and the particular skill of our Chef !