---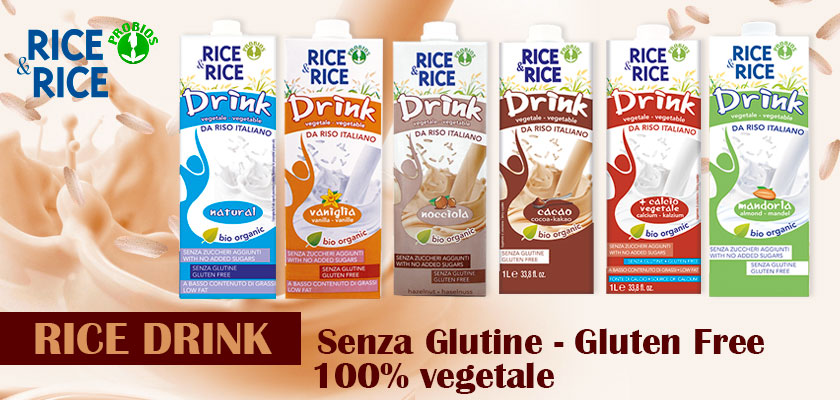 There are an increasing number of people who, while they don't expressly suffer from milk allergies or milk intolerances, they would rather do without. Some of the reasons include curiosity for new foods and an increasing focus on the relationship between health and nutrition.
But today, there are viable alternatives. Indeed, different types of
vegetable-based drinks
are increasingly widespread, and nutritionists find them to be healthy and loaded with beneficial properties for the body.
According to
Nielsen
data, in Italy the volume of fresh milk sold fell by 7.4% in 2015 compared with the previous year, while UHT milk fell by 1.2 percent. At the same time, highly digestible lactose-free milk grew by 8.4 percentage points, while vegetable-based drinks grew by nearly 24 points.
It's clear that
vegetal drinks
are therefore replacing dairy milk. One of the most common types is so-called "soy milk"—which, since it's not truly a milk, is properly called a "soy-based drink".
In particular, Probios sells the
vegetal drink Soia&Soia
made with
soy grown in Italy
using an
organic method
that prohibits the use of
GMO
products. Probios also sells the
Italian rice-based drink Rice&Rice
—with
no sugar added and gluten-free
—and an
oat-based drink
, the latter from the
Easy To Go
line, perfect for those who are looking for a completely vegetal drink, with a
low fat content and no added sugar
.