---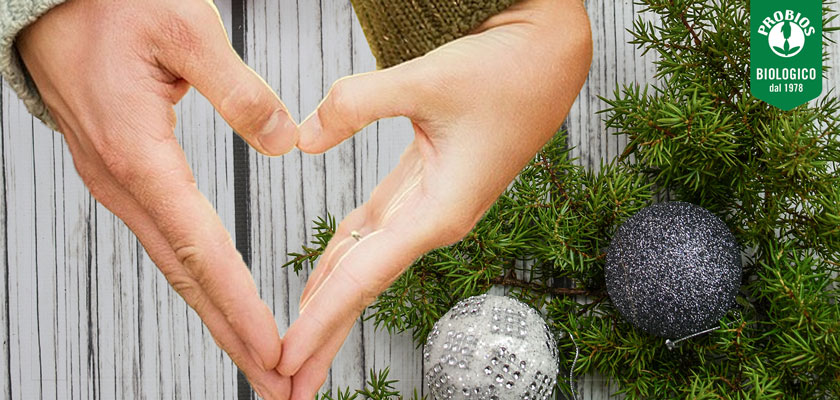 We have always shared the quote of Alexander Pope "Do good by stealth, and blush to find it fame". In Probios, in fact, we are convinced that helping those in need means giving back the due, not doing an act of mercy.
A strong dedication and attention to respect for all forms of life, which we develop through our productions and the marketing of quality products, here because throughout our history we have decided to support some important charity initiatives, carrying on great little solidarity projects.
Passion for all forms of life
Love for all life forms is our indissoluble principle, which is why among the charity activities we have chosen to support, there are projects dedicated to the protection of animals, such as those organized in collaboration with the
LAV National Committee
or with
Essere Animali
, an organization for animal rights.
Anyone who knows us will be aware that our other important pillar is respect for environment and for nature, a love that we have been cultivating for over forty years supporting farming methods that do not yield to the use of herbicides, pesticides, chemical and syntheses fertilizers that pollute the earth, the waters and the air. For this reason we support
Sea Shepherd Italia Onlus
, a non-profit organization that acts in defense of the Seas for the protection of fishes and marine environments.
Ongoing solidarity projects also include support for the
ANT Italia ONLUS Foundation
, which works to guarantee home-based assistance for cancer patients and for free oncological prevention, also founded in 1978 by Professor Franco Pannuti, specialist in Oncology. Especially on the occasion of Christmas we have chosen to buy some Happy Holidays cards by ANT, with the aim of sharing with suppliers or customers the values and the mission of the Foundation.
Love of health and sport
As you know in Probios we are also sports lovers: for a long time, in fact, we are official supplier of
Udinese Calcio 1896
, to which we supply organic foods for the canteen of the athletes who every Sunday fight in the exciting Italian Serie A championship. In addition, we sponsor and support the activities of the well-known
Volpi Rosse Menarini
, a wheelchair basketball team in Florence, for a growing awareness of sport towards the world of disability.
Probios commitment: a 360-degree charity
Finally, from our passion for the natural and the commitment we put into promoting healthy and sustainable nutrition, was born the will to support those who fight every day for social and environmental policies to be a right for everyone. A commitment that, on the occasion of Christmas, happens even in the simplest ways, which see the Probios products available at some Christmas markets, such as those organized by
Emergency
throughout Italy and those of the
Exodus Don Antonio Mazzi ONLUS
that will be held in Milan the next 15 and 16 December.
Simple actions for great gestures, for a Christmas that is better for everyone!