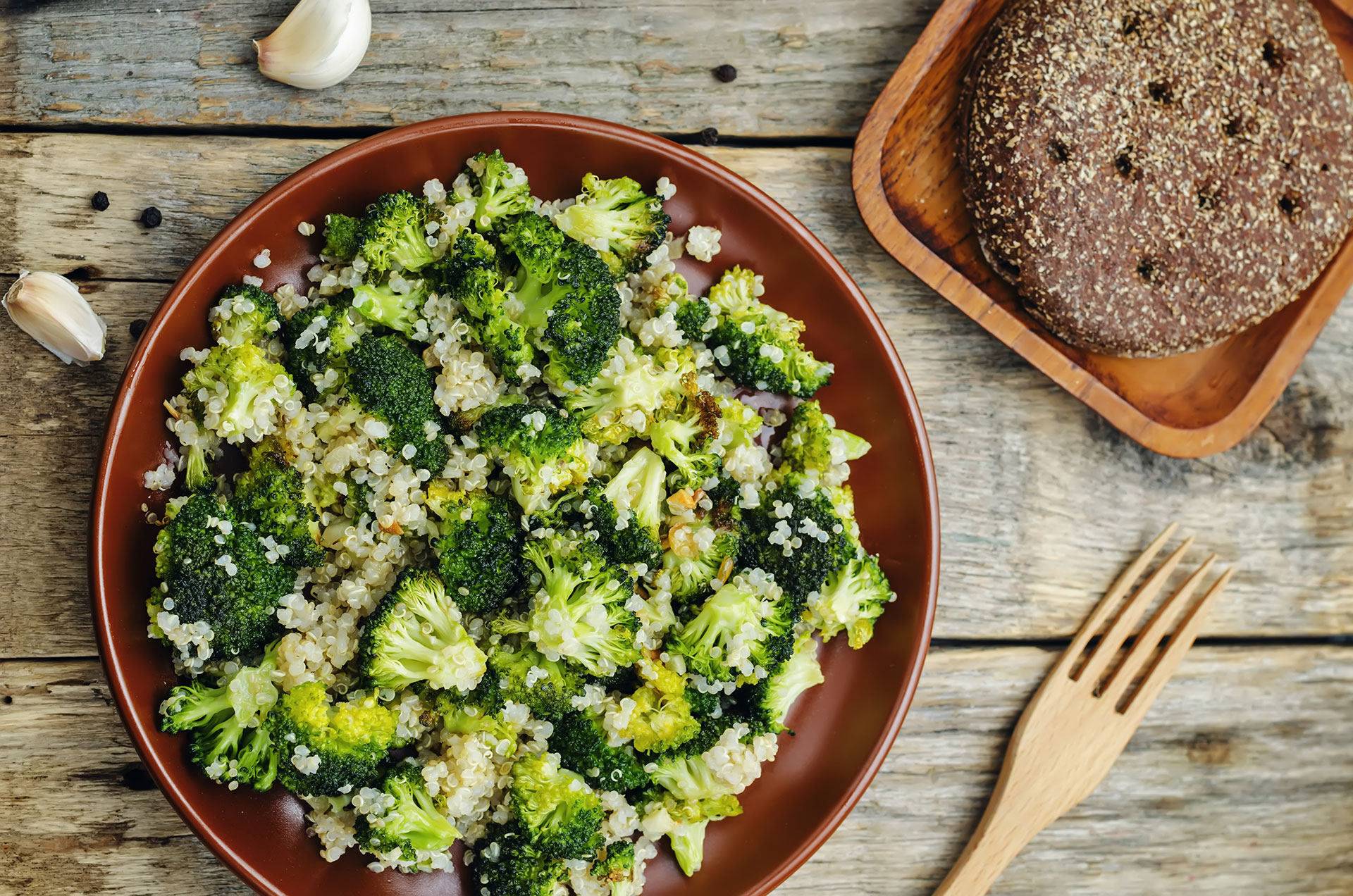 GLUTEN FREE
For over 40 years we have been offering you a vast range of gluten-free products, many of which can be borrowed from the National Health System, to accompany you from breakfast to dinner. You can trust us: our gluten-free products guarantee you the absence of gluten contamination during all stages of the production process (in quantities not exceeding 20 ppm, parts per million or mg/kg), to live your diet in total safety. We firmly believe that "gluten-free" is not synonymous with " taste-free": on the contrary, we select our goods based on the best nutritional qualities.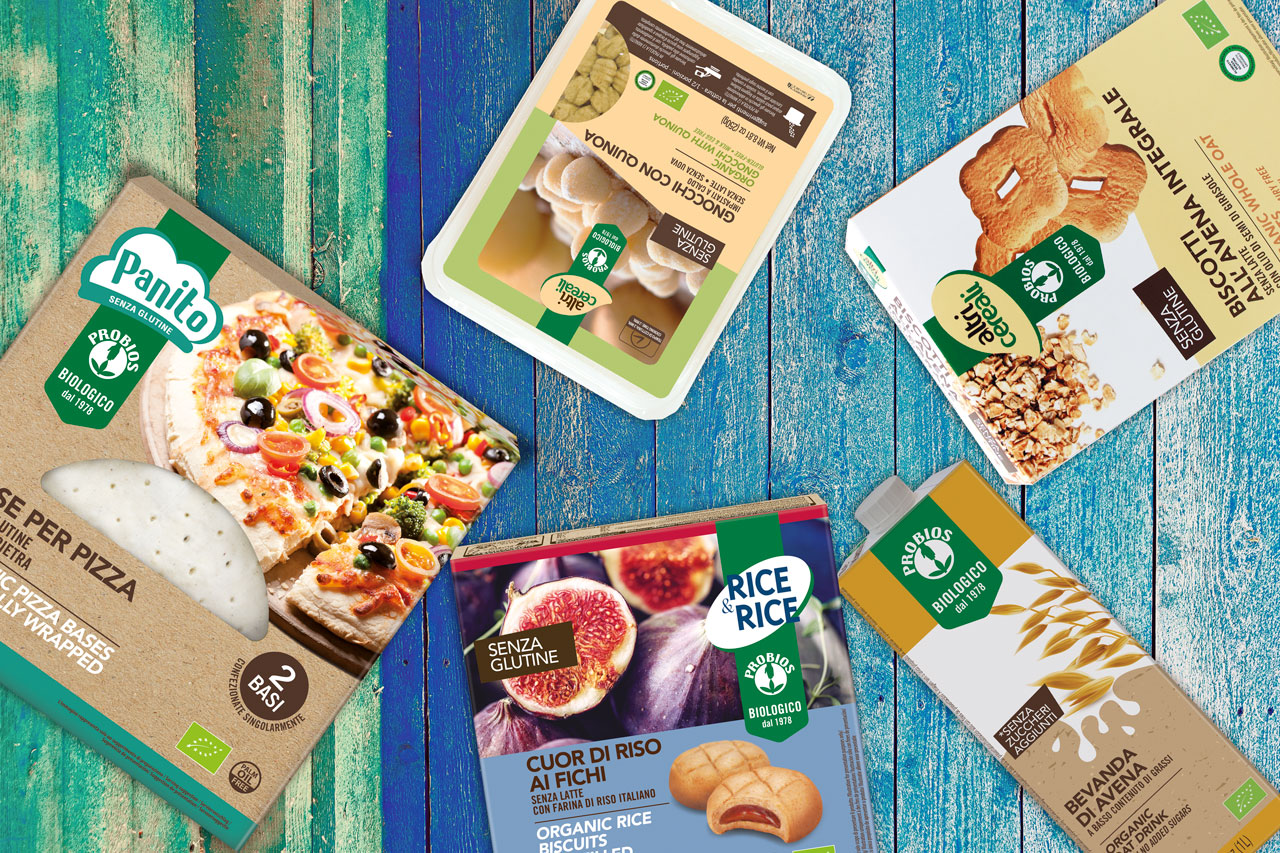 MILK FREE
For our milk-free products, we ask manufacturers for specific guarantees on the ways in which contamination with milk and related allergens are avoided at each stage of processing: allergen files, storage method, staff training, plant cleaning, separate production lines. Careful laboratory analysis proves good risk management. We also proceed with monthly sample checks, which confirm the compliance of the requirements. To ensure quality products you can trust.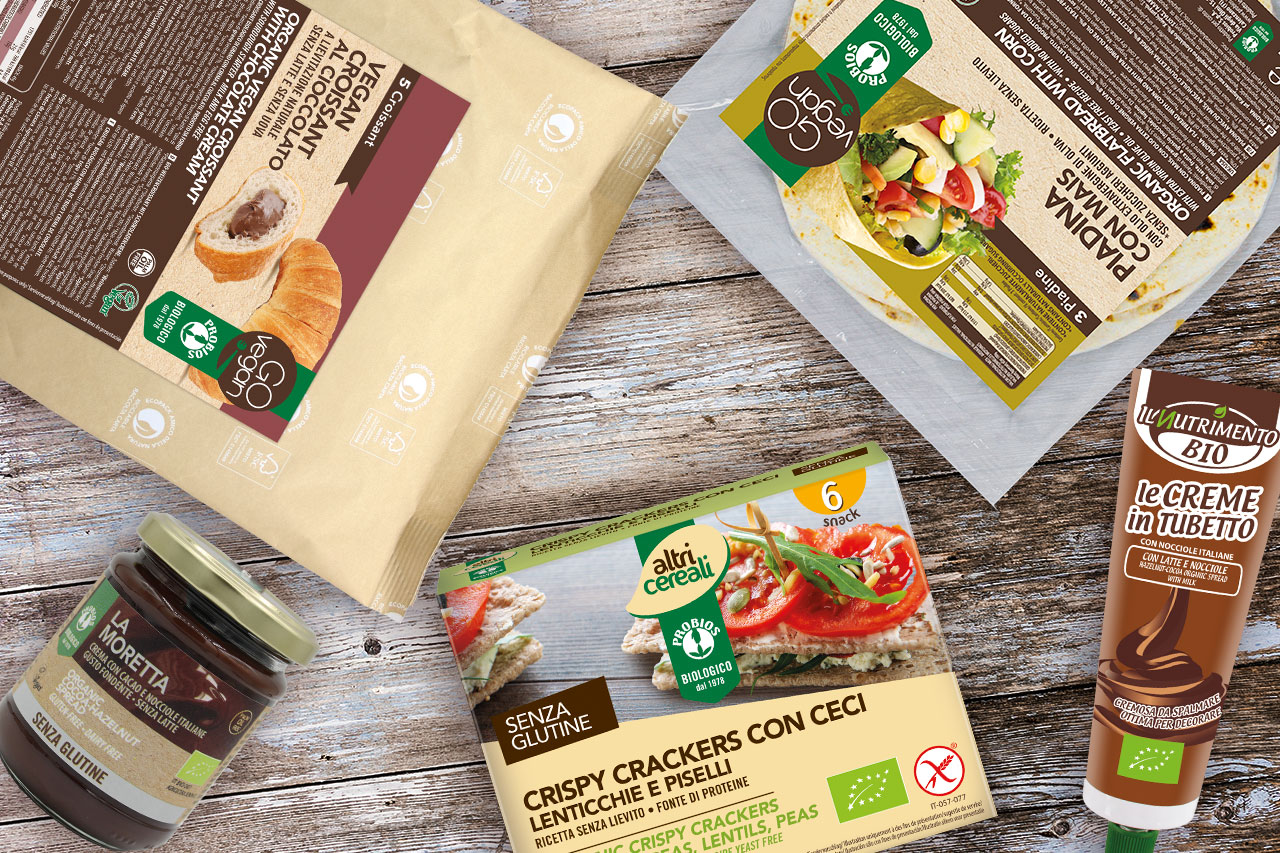 VEGAN
We have always tried to meet the varied needs of our consumers: our wide selection of vegan products is designed to offer you a new and ethical approach to food, without sacrificing taste. Vegan diet is a choice based on mainly ethical reasons: respect for life, non-violence, protection of the environment, rejection of all forms of animals exploitation and suffering. Our vegan products not only guarantee the exclusion of animal origin raw materials in the recipe, but present the official Vegan Society certification too.
The choice to exclude specific ingredients or foods from your diet can certainly depend on ethical choices, but also on health reasons such as intolerances or allergies.
Discover our products yeast-free, egg-free, no added sugar.

YEAST FREE
Yeast is an ingredient that is very often present in packaged foods (especially baked goods): with our yeast-free line we want to offer you a series of products without yeast and raising agents but at the same time fragrant and appetizing.

EGG FREE
Our line of egg-free products is made up of items where the producer indicates the absence of eggs among the ingredients and in the list of possible allergens. Eggs, in addition to being one of the excluded foods from the vegan diet, can be a cause of food allergies or intolerances. Discover our selection of egg-free products.

NO SUGAR ADDED
Sugar is a very common ingredient, present in almost all industrial foods (cakes, biscuits, drinks, etc.): we assimilate a lot of it, precisely because it's rare to find food products that are completely free on the market. However, if you do it by choice or by necessity, limiting your sugar intake is possible. Discover our selection of no added sugar items: sweetened with apple juice, grape juice, agave syrup or other vegetable derivatives, you can find valid and inviting alternatives without giving up the pleasure of dessert.