---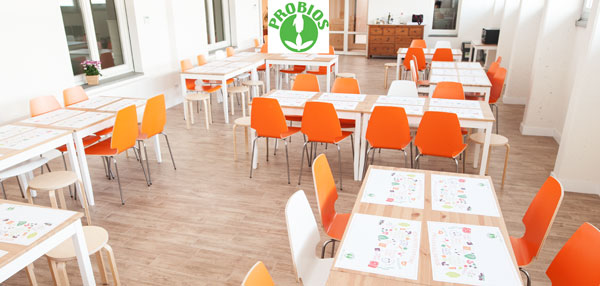 Thanks to an amendment presented by the government, the school will be more organic.
The
Italian leadership of organic food
is by now well known. With more than 60.000 employees ad 1,5 million hectares harvested, Italy guides in fact the growth of the sector and, with this change, seems to be more avant-garde in the adoption of "
good habits to share with the entire world
".
In every school, starting from kindergarten to first and second grade institutes, organic school canteens will be introduced with the goal of promoting and spreading the habit of using organic products in the revenue and food sector. For this project –promoted by
Maurizio Martina
and shared with the ministers
Fedeli, Lorenzin
and the
parliamentary sub-secretary
Maria Elena Boschi
– they instituted a capital of 44 million Euros, supervised by the Ministry of the Political Agricultures, to reduce the costs the students will have to face and to organize initiatives to inform and promote the students at school.
With the new law, the plan is to supervise a sector that has grown a lot lately. In Italy in fact, there are officially 1200 organic school canteens, for a total of about 1 million meals served every day. Many local initiatives are in fact already active to support the
good eating habits on young people, and to favor a natural and organic diet
.
The
amendment of the Government
expects that "the schools that would like to activate the service of organic school canteen should specify the minimum percentage  of organic products used, the requirements and the technical information imposed by the Ministry of Agricultural Politics with the Ministry of Education".
This theme has been, moreover, the focal point of the conference "
Health and food: a journey that starts at school
", that took place on the 23
rd
March in Sesto Fiorentino. The event – organized thanks to the support of
Probios
, leader company on organic vegetarian food for intolerant diets – has been the occasion to raise the public's awareness on the importance of a balance diet at every age. For the initiative, they also involved chef Gabriele Palloni, which is very connected to the Tuscan group, to show how plant based organic products could become tasty and highly appreciated by the kids too.