---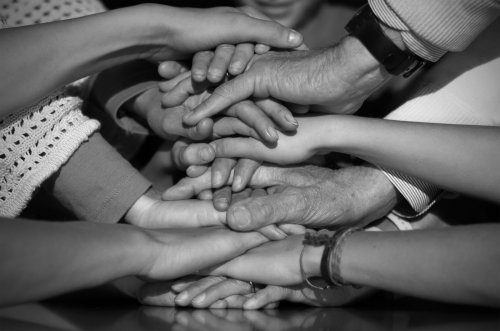 MAN IS IRRATIONAL, ILLOGIC, SELF-CENTERED
IT DOESN'T MATTER,LOVE HIM
IF YOU DO GOOD.THEY WILL ATTRIBUTE IT TO SECONDARY,SELFISH ENDS
IT DOESN'T MATTER, DO GOOD
IF YOU DO REALISE YOUR OBJECTIVES. YOU'LL FIND FALSE FRIENDS AND TRUE ENEMIES
IT DOESN'T MATTER, REALISE THEM
THE GOOD THAT YOU DO , WILL BE FORGOTTEN TOMORROW
IT DOESN'T MATTER,DO GOOD
HONESTY AND SINCERITY WILL MAKE YOU VULNERABLE
IT DOESN'T MATTER, BE FRANK AND HONEST
WHAT YOU HAVE BEEN BUILDING FOR YEARS,CAN BE DESTROYED IN A MOMENT
IT DOESN'T MATTER, BUILT IT
IF YOU HELP PEOPLE,THEY WILL RESENT YOU
IT DOESN'T MATTER, HELP THEM
GIVE TO THE WORLD THE BEST OF YOURSELF, AND THEY WILL KICK YOU
IT DOESN'T MATTER, GIVE THE BEST OF YOURSELF
MOTHER TERESA OF CALCUTTA
Osho has taught us that it is important to transform this world in a better place compared with the one we found at the time of birth.
A meaningful thought, but what can we do to make it happen?
From the point of view of society, the environment and people, the question of how to change for the better, over the centuries, has generated countless theories, religions and publishing empires.
The fundamental element necessary to trigger a large-scale trend is to start a process of improvement of the individual, the improvement of the self, constant and lasting, as "revolution" for change is not enough.
There have been various types of revolutions throughout history: political, industrial, scientific, artistic ones, but regardless of what has been changed, the world will not be better as long as people remain selfish and not compassionate. In this sense, our staff is the most important revolution of all revolutions and at the same time the most necessary for humanity.
Tending towards the improvement of ourselves, looking beyond our personal concerns and acting for the good of others strengthens ourselves and is the true spark that can lead the changeon a global scale.
To take the responsibility to change our lives for the better by helping others is the first step towards the creation of a society based on respect for the dignity of life for all living beings.
Happiness comes from the quality of our lives and relationships we can have more positive relationships, rich in merit, the more we are gratified. The more we can communicate in a constructive and respectful way, the more we create quality for our environment and world.
"Yesterday I was clever, so I wanted to change the world.
Today I am wise, so I am changing myself."
(Dalai Lama)
With enthusiasm,
Rossella