---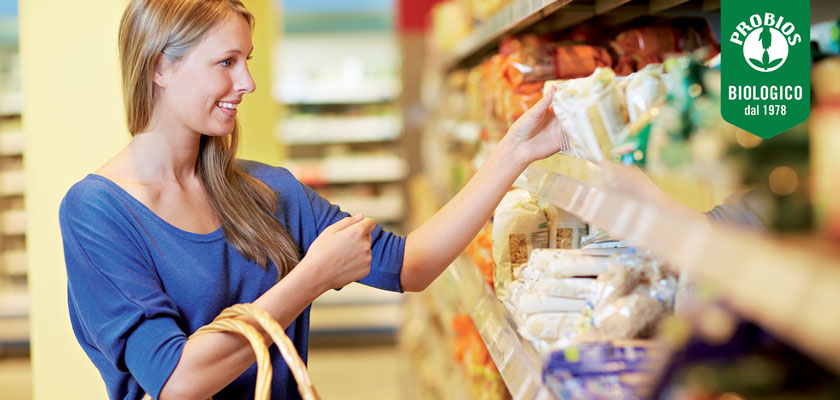 Do you know when at the supermarket you battle with a considerable amount of information? Here, today we want to help you to wriggle out the thousands of labels and information, for a correct reading of food in a few simple steps.
Meanwhile, let's start by making sure that everything that appears on the label is very important for the consumer, but it's good to know that there are some informations that deserves a more careful reading on our part, as they are a guarantee in terms of quality and product safety.
How to read a food label
First, if you want to choose an organic product, we remind you to pay attention to the presence of the organic identification logo (white and green leaf) and the word "bio" or "organic" in correspondence with the ingredients.
Overall, however, on the label you will find:
It corresponds to the actual description of the product
Ingredients list and possible presence of additives
The ingredients are always indicated in descending order of weight, it's preferable to choose ingredients with the lowest number of additives (ie dyes and preservatives)


Deadlines and storage conditions


Indicates the date by which the integrity of the product is no longer guaranteed; it's very important especially if it's a fridge product or shortly storable
Indicates the origin of the main ingredient. In case of organic product, the label will include the words "EU Agriculture" or "Non-EU Agriculture" depending on the country of cultivation or farming of the raw material
Here is reported the amount of fats, carbohydrates, fibers and proteins present in the product, in addition to the energy value of the food
Five key points that, once understood, can guide our food choices at the shop, helping us to promote quality products that are ideal for our wellbeing.