---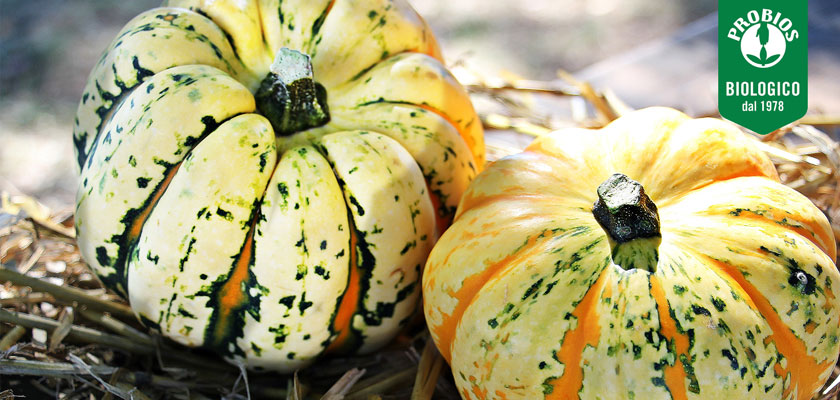 Here we are again with the usual meeting dedicated to seasonal products that will help us to better face the next few days from the ever cooler climate with less and less light: a series of foods with huge benefits for our health, let's discover together the most recommended!
Surely the pumpkin and its thousand shades of orange, a vegetable that adapts to any recipe thanks to its unmistakable sweetish taste and excellent culinary qualities. Ideal for preparing soups or velouté, but also to prepare risotto and to fill ravioli; moreover, it's perfect to bake or to prepare delicious meatballs too. If you aim instead to amaze everyone once you have arrived at the end of lunch or dinner, you can think of preparing pumpkin-based muffins, or a greedy cake, soft and tasty, to decorate with a touch of icing sugar.
Going on with the shades of orange, let's talk about carrots: probably you would never have said, but they lend themselves well to making soft cakes or mini-brioches too, and, above all, they marry well to the pumpkin to create some delicate multi-vitamin creams that are easy to prepare.
However, as a side dish for your favorite recipes, among the best vegetables of this period we find doubtless verze, cabbage and spinach: ideal as a side dish, cooked in a pan with a drizzle of extra virgin olive oil, but also to fill tasty savory pies.
Another ingredient that can not miss in your kitchen during this season are mushrooms. It would be enough to take a walk in the countryside or in the woods to be able to find all kinds and sizes, especially if helped by our four-legged friends with an exceptional sense of smell.
Shall we talk about how good they are to prepare risottos? You will knock your socks off!
In short, the raw material isn't lacking and nature offers us a lot of alternatives, so we just have to vent fantasy and have fun among ladles and pots.