---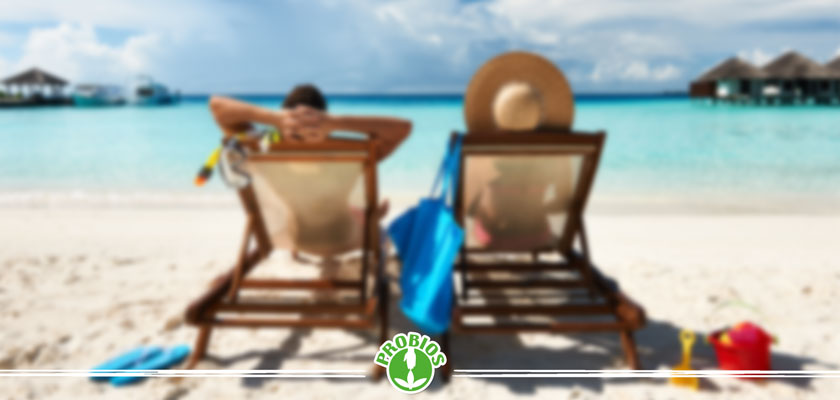 How many times have they told you not to stay under the sun during the hottest hours? Yet no one forbids us to put ourselves under the umbrella! So, if you have decided to spend a pleasant day at the beach, you must think of some ideas for a light lunch that does not make you feel heavy on the water's edge.
You can already start preparing your fridge-bags, small bottles of water and some airtight containers, because
Probios
will take care of the rest! Here are some suggestions designed for you to keep you company even under the umbrella:
-
THE GREAT CLASSICS
, as you will imagine in this category we have included the top meals of the summer, made with pasta, rice or cous cous, excellent to taste cold together with vegetables or ready-made seasonings. On the
Probios
website you can find many collections of recipes with different ideas for your own recipes: at this
link
 a whole world of new proposals will open up to you, such as the
corn cous cous with grilled vegetables
. Or, have you ever thought about creating a
spaghetti omelette without eggs
? Someone did it for you! If you like rice instead, here is the whole
Rice basmati with Azuki, fresh vegetables and flax seeds
, a recipe by
Paola Maugeri
made for
Probios
!
Those who do not have time or skills in the kitchen can choose the new "
cous cous time
", ready-made cous cous in cup; it is sufficient to add a little bit of water even at room temperature!
-
BIG SALADS
, when you want to stay light you certainly cannot help thinking of a nice salad enriched with any food we have at our disposal; also they are excellent even when accompanied by delicious crackers.
-
FRESHNESS
, during a hot day on the beach there certainly needs to be a little melon or watermelon previously cut into cubes, and the same is true for fresh drinks, like the
Smoothies
, available in different flavors and colors.
-
FRUIT
, here you are free to indulge yourself as you like: even preparing a nice fruit salad for the whole family would not be a bad idea to fueling up with vitamins and, at the same time, to satisfy the desire of a dessert.
In our opinion everything is ready, but do not forget the sunscreen!