---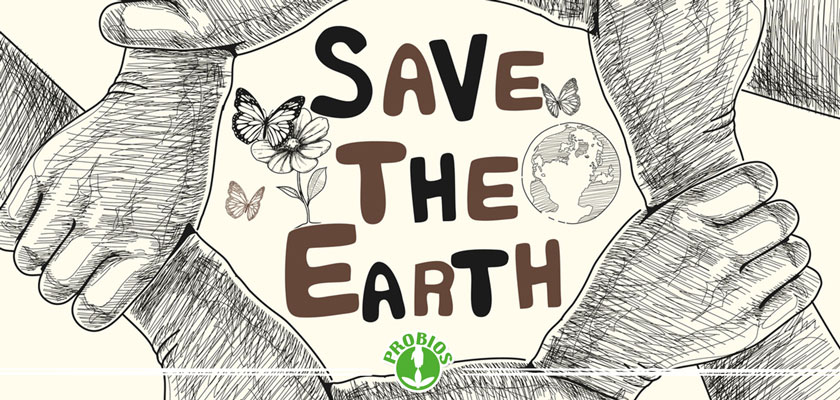 Every year, a month and two days after the spring equinox, on the 22
nd
April, the United Nations have decided to celebrate the biggest environmental event of our whole planet. It's the
Earth Day 2018
!
The idea to establish this event has been proposed, for the first time, in 1962, when the US senator Gaylord Nelson decided to organize a teach-in on environmental issues, involving the main experts of the politic world, and not only. They decided to discuss about environmental matters and, in 1969, the same senator, after the Santa Barbara's  Union Oi Disaster, decided that it was the time to bring these environmental issues under the public spotlights .
"
all people, regardless of their ethnicity, sex, income of provenience, have the right to live in a healthy, balanced and sustainable environment.
"
That's the reason why, since 1970, people all over the world started to officially celebrate the Planet, to defend it and promote its safety.
Nowadays, the
Earth Day
represents and extra instrument to communicate and raise awareness on the situation of the world we live, to intensify the focus on individual responsibility towards conscious consuming, to develop the green economy and to create an educative system inspired to environmental subjects.
Probios
, that also bases its vision on the love and respect towards the environment, is also joining this movement promoting this important event on all its social networks. "
for years, we have ben involved into the safeguard of the environment and to the protection of biodiversity. Purchasing organic certified products means, in facts, choosing companies that demand an accurate selection of harversting methods of raw materials, that do not give up on using chemical herbicides, antiparasitics and fertilizers that only pollute our lands, our water and our air
" – explains
Rossella Bartolozzi
, Probios' CFO. "
for this reason, Probios also avoids GMOs and chemical substances, constantly undergoing tests and inspections by the control organisms that certify that the company is respecting the national and European standards
".
With this important message, today, we sincerely wish to remind you that loving and respecting the Earth equals to loving and respecting who lives there!