---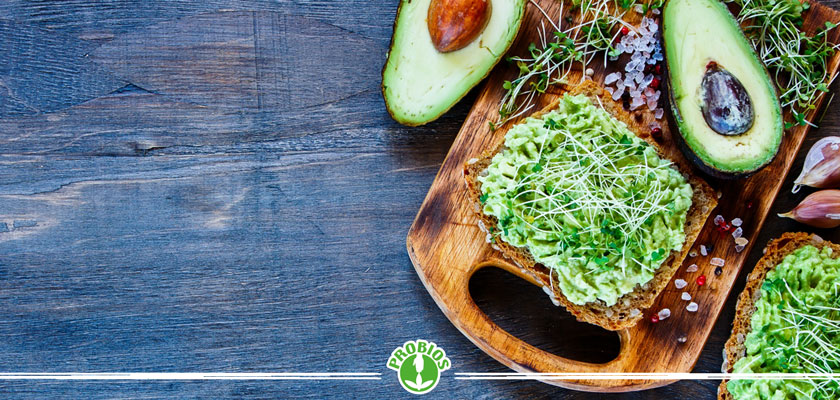 Do you enjoy following trends and be up-to-date? Today,
Probios
wants to share a fashion food chart for this year's top trends.
Take notes, and get ready to be creative, this year is going to be extremely yummy!
Among 2018's top trends, there is definitely the research for transparency and "
green
" food. Nowadays, 30% of the consumers confirms, in fact, to purchase food and drinks according to their beliefs and to the labels: the range of organic, healthy, vegan and plant based protein food has increased, in the same way as the consciousness on the relationship between food, health and environment.
More often, alcoholic drinks will be replaced by organic ones: colorful, gluten free, sugar free and made  with healthy ingredients. Also, exotic ingredients and recipes will be on top of the list: particular spices like harissa, cardamom, za'atar will become a crucial part of every menu.
According to forecasts, healthy choices will also be joined by the decision to follow a certain "
diet orientation
" (vegan, vegetarian, flexitarian…), lived with a community in order to share experiences. This year, that trend will be even stronger in comparison to the latest years, since the consumers will continue to look for complete experiences of conviviality.
Among the most particular trends, the "
flower power
" one: floral fragrances and flowers to be added to meals and drinks; and the "
custom made snacks
": new snacks made with custom packs, to attract the consumer with smaller portions, avoiding food and package waste. The theme of food waste will be one of the resolution that will guide the consumers throughout 2018.
To stay tuned with the new Probios' news and trends, subscribe to our
newsletter
!