---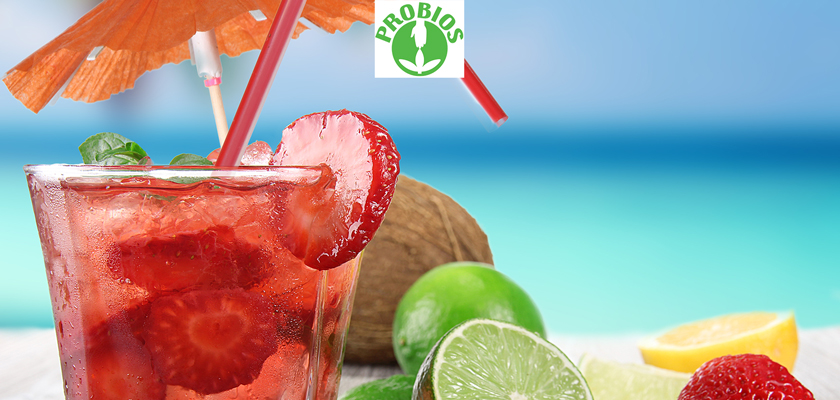 It's evident that we do not eat like we used to anymore: there is a boom of organic food and free-from food influencing both those who, for accurate health issues, are demanded to make use of it, and those who can not resist the charm of a varied, curious and attractive offer.
In our country, and not only there, it is in fact occurring a critical attitude to consumption, that are more sustainable and green. And it's all thanks to women: 71% of them goes in search of products that are as natural as possible (75%), or biological (72%) or that in any case determine the lowest possible environmental impact (70% )*.
Hence the growing trends that are characterizing the summer of 2016 **:
SNACKIFICATION
: Everything is becoming snack, to adapt to the times and the rhythms of life and work, and the offer is being enriched. Through the Rice&Rice line, Probios proposes Cioko, the puffed rice snack covered with fine chocolate, also suitable for celiac. It is available in three tasty flavors: dark chocolate, milk or white chocolate (fondente, al latte o bianco).
SWEETS WITHOUT SUGAR
: The evergreen of sweets with no added sugar and low in calories is still on and it is a trend twenty years old by now. For a tasty break, Probios recommends the organic fruit pulp with no added sugar (polpe di frutta bio senza zuccheri aggiunti). Awarded by the authoritative German magazine Öko-Test for their quality, they are assorted in many flavors and are available in trays or in the practical doypack package.
FRAGMENTATION
: The consumption habits are changing on an international scale and the fragmentation of the meals is not only influencing their frequency but also their composition. Lunches and dinners have been enriched with ingredients borrowed from other world cuisines and grafted onto the traditional ones. Probios recommends new flavored cous cous, a source of fiber, made from whole durum wheat, available in two flavors: Moroccan and Mediterranean (marocchino e mediterraneo). An easy and innovative way to enjoy the traditional couscous, ready in a few minutes with the sauce already mixed with the grain!
VEGETABLE DRINKS
: The vegetable drinks are now present in the daily tastes. Just think about the "Almond Milk", which last year alone has registered a boom of 50% in the US and in other countries, like Spain, of 20%. For its part, Probios proposes rice drink with almonds Rice & Rice, delicate and refreshing, good for breakfast (bevanda di riso con mandorla Rice&Rice). Lactose and gluten free and with no added sugar, it is delicious both cold and heated. Try the whole range (gamma)!
PROTEINS
: From the United States to Europe, there is a boom in demand for protein-rich foods. In our country, the legumes, nutritious and economical, are coming back on the tables of the Italians and are emerging as a protein alternative to meat consumption. They can be consumed in various ways and are the basis for tasty and fun recipes: an example of an alternative use is the line of pasta 100% of Probios legumes, chickpeas, blacks beans and red lentils (pasta 100% da legumi Probios). Organic, produced in Italy, it is guaranteed gluten free and loanable by the National Health System.
FREE FROM
: the unstoppable growth of the so-called "free from" products continues, those products that do not contain gluten, lactose or other elements. Probios offers a wide range of gluten-free products (prodotti gluten-free), many of which are reimbursable by the National Health System. There are also many products that do not contain the milk allergen (prodotti che non contengono l'allergene latte), either as ingredient either as possible traces. On our website, with the advanced search products page (ricerca avanzata) you can find all the free-from foods!
_______
*Source: Greenstyle.it
**Sources: Vanityfair.it; New Nutrition Business