---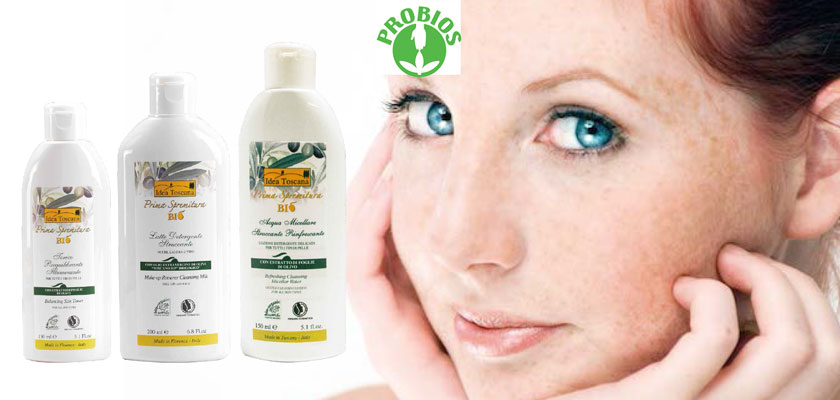 Christmas is approaching and we are starting to look for Christmas Gifts. Creams, scents and cosmetics have always been one of the most appreciated gifts: they're an useful, delicate and personal gift, that can donate and extra touch of pampering to our body.
For this reason, we want to share with you some advice to choose between cosmetics, in particular, the natural ones. First, it's extremely important to explain that for "
green cosmetics
" we mean all of the products realized with at least
95% plant based organic ingredients
, obtained with raw materials picked during the "balsamic" period, when the plants have the highest content of active principles and they are far from chemicals and pesticides.
In facts, it is crucial to use the right cosmetics,
made with certified and natural ingredients
, since what we apply on our skin is also absorbed by our organism, as for food. For this reason, if a few years ago buying natural body creams was a luxury of a few people and the sources were just a few websites and herbalists' shops, nowadays the situation has changed a lot. Organic cosmetics are a defined sector in the market and
the request of eco friendly is still growing
(according to Cosmetica Italia's data from 2016).
Recently, Probios also decided to take care not only of the diet, but also of the beauty of its consumers, becoming the official distributor of
Idea Toscana
's product ranges,
Prima Spremitura BIO
face products and
Prima Spremitura
Body Products, both realized with the active principles of the
Organic Extra Virgin Olive Oil Toscano IGP
, certified by the Association that nowadays reunites 11000 Tuscan companies. This special oil, from the plant to the milling and the bottling, is produced in Tuscany, as the Regulation for the Production of Extra Virgin Olive Oil Toscano IGP dictates.
Let's discover these products together!
Face Range – Prima Spremitura BIO
The cosmetic face range "Prima Spremitura BIO" is an innovation in the natural face products cosmetics certified by
Natrue
. These extraordinary products, with all of the face cosmetics included, helps reinforcing
the natural hydrolipidic film of our skin
, to contrast the
signs of ageing
. The skin, deeply nourished, becomes shiny and elastic.
The range includes many products, to know more visit the
dedicated page
on our website
Body range -  Prima Spremitura
The formulation of the body range "
Prima Spremitura
", specifically designed to guarantee the highest results and delicacy, will help you transform your beauty routine into a real sensory and olfactory experience. The range includes more or less 25 products, from body detergents, to shampoos, available both in pack and as gift sizes.
The body range includes many products, find them all on our website
here
Gift packs
Christmas is the best occasion to donate a touch of wellness and to try the qualities of Idea Toscana's product with a small budget! Try the gift packs, both
for women and men
, also
cruelty free
!
Discover the gift packs
here
!