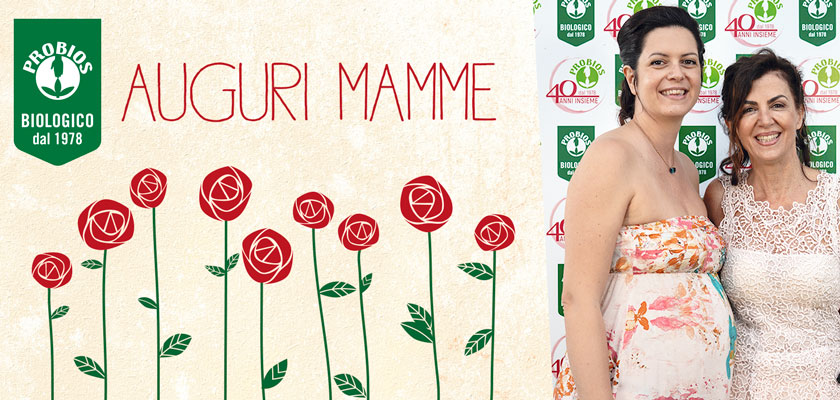 Sunday May 12th is Mother's Day, which has always been reminding us of the most important woman in every person's life. From century to century the universal desire to thank mothers has remained unchanged, recognizing them both as parents and as cornerstone for social evolution. This day also aims to help employers see women not just as workers, but also as mothers.
Multitasking will be maybe out of fashion, supplanted by the concept of mindfulness and "being present in the moment", but for working mothers it remains the key to their success. This doesn't change the fact that anxieties and fears accompany women in this delicate balance. The most widespread guilt among working moms? Accuse a lot of tiredness during the moments to dedicate to the children. But being a working mother, let's remember, involves a series of positive aspects that are very useful for personal well-being and fulfillment, as well as for the growth of children and the balance of the whole family.

But how do mothers manage everything? Easy: by definition, mothers are entrepreneurs born. Those who work on their own must make do and learn by doing, using a sense of initiative and a bit of common sense to be able to reach their goals. The same thing as when learning to be parents.
Stories of working moms
The story of Elisa Favilli, Probios Marketing and Communication Manager, mother of Zeno (3 years) and Gabriele (seven months)
What are the obstacles you encounter most often in trying to reconcile being a mother with your job?
In the first months of a child's life, the biggest difficulty for mothers is to combine breastfeeding with working life: Gabriele eats once every 2/3 hours requesting my presence and this means to come and go from the company to the grandparents house, who take care of him during my worktime.
What kind of advice would you give to other mothers who want to start their own business?
When working in your own company, you'll find your driving force in the strong bond to it, the passion and the desire to achieve the set goals; returning home at night to children, even if tired, is the best reward. That said, as with all other working moms, "Organization" is the key word!
What is your favorite resource in terms of collaboration?
My office staff! Since the arrival of the first child I have learned to let go of anxiety and above all to delegate. It seems incredible, but when you are in charge of a department, the risk is to want to manage everything: you can't get more wrong! We are a team and being able to delegate with confidence is absolutely an added value, and can stimulate the professional growth of the people around us.
What kind of balance do you hold, and how?
In these first months as a mother of two children, the balance is precarious, I definitely help myself with rest, going to bed early, often with children; the other ally is the food care. Eating properly helps both the mind and the body, if we then think that breastfeeding is the basis of the child's nourishment, it becomes a priority! The next step, if I manage to fit schedules and activities, is to resume yoga again.
An average day
Wake up at 6.30, pampering time! At 7am breakfast with Zeno, the eldest child, then we all get ready: first Gabriele who needs a breastfeed, then the two of us to be ready to go out at 9am. Some days I am at home and when Gabriele sleeps I divide myself between housekeeping and home working. When I am in the office, I bring first Gabri to my grandparents and then start the working-suckling relay!
What do you feel to tell new mothers?
I don't think there are stereotyped phrases, every woman lives her own experience, based on personal dynamics and contexts. But that's the beauty: in diversity there is comparison. Because in the end, we are different and yet similar at the same time: in common we certainly have the lack of sleep and the difficulty of finding time for a shower!