---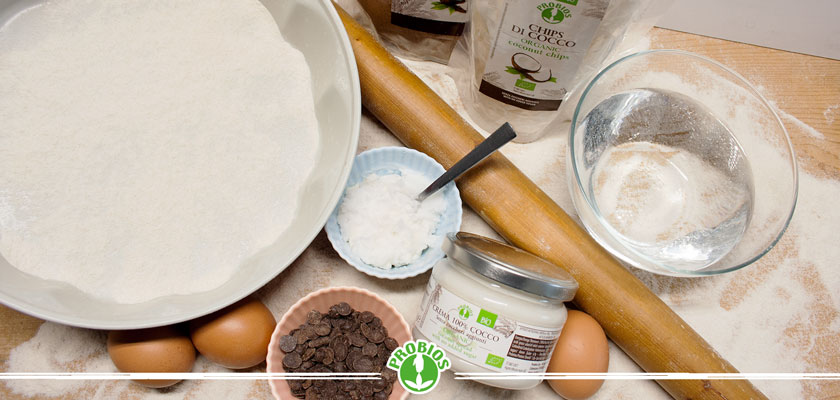 People are getting more and more conscious and the purchasing preferences are often guided by important factors, that do not concern price and are extremely important for health,  for the environment and for the whole economy. For this reason, many consumers prefer "organic-ethical" food that, besides being made with organic ingredients, respecting the environment, also respect ethical principles, such as respecting the conditions of the workers.
For this reason, it is crucial to rely on producers and companies that are able to guarantee high quality ethical and quality standards, especially for food from far away countries, that are often produced with intensive cultivation, such as coconut, one of the most appreciated and consumed exotic fruits. Cultivated in all tropical countries, besides Asia, Central and South America and Africa, coconut spread naturally, carried by the sea, thanks to its capability to maintain good fertility. In fact, Spanish explorers were the ones to give coconut its name (which means "monkey face") because, according to them, the marks on the hairy shell looked like a monkey face.
Probios
, for example, offers a whole 
range of high quality coconut products
, distributed by
MAL organic ltd
, society based in
Sri Lanka
and established more than 30 years ago, that distributes organic products cultivated by local farmers, respecting their work and environmental conditions. The tuscan Group selected
MAL
as their partner for the ethical requirements  they demand:
no child labor, support of young women, maintaining primary school instruction, based on the Montessori method, use of PV energy, not using animals to gather coconut
.
MAL Organic
, in fact, founds its strategy on reliability of the production chain, and on the relationship with local producers, to guarantee adequate salaries and  trainings on a conscious use of human and environmental resources. But the attention of the company also consider animals and, in particular Monkeys; thank to their agility and capability, they are often used to gather coconuts. Just think that a monkey a day can gather from 300 to 1000 coconuts!
Choosing
organic and ethical food
means purchasing food that "have a human face", the one of the producers that do their own job with enthusiasm and passion, respecting the planet and every life form.