---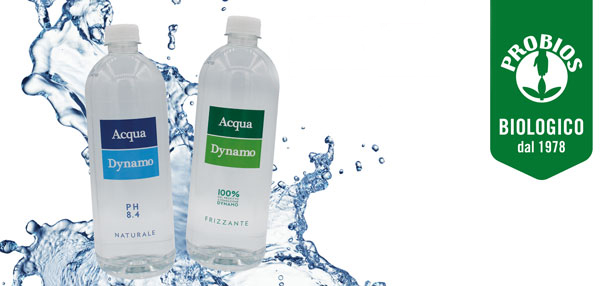 The sales profits of Dynamo mineral water are in fact donated to the Dynamo Foundation's social projects, whose the main one is Dynamo Camp.
The collaboration is not new: in 2013 Probios had already supported
Dynamo Camp
, on the occasion of the Onlus Open Day , donating products. The non-profit organization is the main project of the
Dynamo Foundation
, whose mission is to support the design and development of corporate bodies and organizations with a social purpose, in the fields of education, health, social services and environment, promoting new employment too.
Probios deeply shares the intention to support initiatives of high social value and attention to the well-being of the person, which, in the case of Dynamo Camp, refers to children with serious and chronic diseases, in therapy or in the post-hospitalization period. The Camp offers them
Recreational Therapy
programs, aimed at fun and entertainment and to make them regain self-confidence. All this happens in a protected natural environment, through recreational activities such as climbing, archery, water games, theater, circus, hip hop, radio, art, musicals.
The place is unique: an oasis of over 1,000 hectares affiliated with WWF, Oasis Dynamo, on the Pistoia Apennines in San Marcello Piteglio.
Always from the beautiful Tuscan mountains, this time the Apuan Alps, Acqua Dynamo gushes out. Its
natural 8.4 pH
expresses the highest alkaline level in Italy.
Probios has joined
Acqua Dynamo
in its "Business for good" project, fully embracing the purpose of devolving 100% of the profits from mineral water sales, in the two still and sparkling versions, to social projects. Drawing inspiration from the social projects it supports, wanted by the Dynamo Foundation, Acqua Dynamo takes its name.
Drinking
Dynamo Water
you will contribute not only to your wellbeing, but also help a project that offers thousands of children every year carefree and fun, helps them regain confidence in themselves and their abilities and face illness and life.