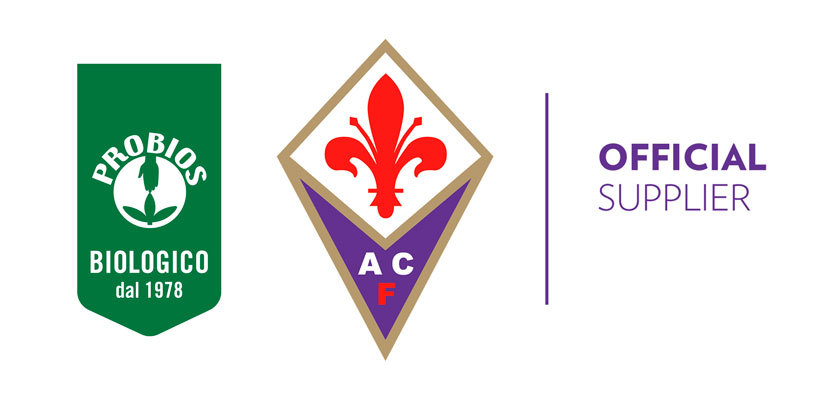 It all starts with a sharing of intentions and a winning goal. Here's the whistle, let's start with the kick-off: from now on we take the field with ACF Fiorentina as Official Food Supplier for the 2021-2022 football championship. We are happy and proud to bring all the excellence of organic to our favorite athletes' table, to ensure balance, sanity and taste for the nutrition of the entire Purple Club, from A Series to Under 15, passing through the women's and youth team.
We will provide the squad trained by Vincenzo Italiano and the other teams of the company with a careful selection of our 100% organic products, to accompany them at any time of the day. Our references are particularly appreciated by Cristian Petri, nutritionist of the purple team and of the under 20 Italian national football team, who has always been attentive to the quality of the nutrition of his athletes:
"The choice of joining a Tuscan excellence such as Probios stems from the aim of raising awareness and educating children, youngest to oldest, in the choice and research of top quality products. International scientific research agrees in affirming that adequate, healthy, varied and balanced nutrition is important to grow in health, prevent the onset of any injuries and ensure proper recovery between the various competitive commitments."
A perfect assist between Probios and ACF Fiorentina, since we share the same territory and the same values: promoting together the culture of a healthy and balanced diet, a determining factor for every athlete engaged in high-level sports performance. Lilied footballers represent the best testimonials to promote values of sustainability and balance at table, especially among young people.
Today we made a dream come true: to bring Probios organic to the table of our favorite team!
#WINNINGTOGETHER!