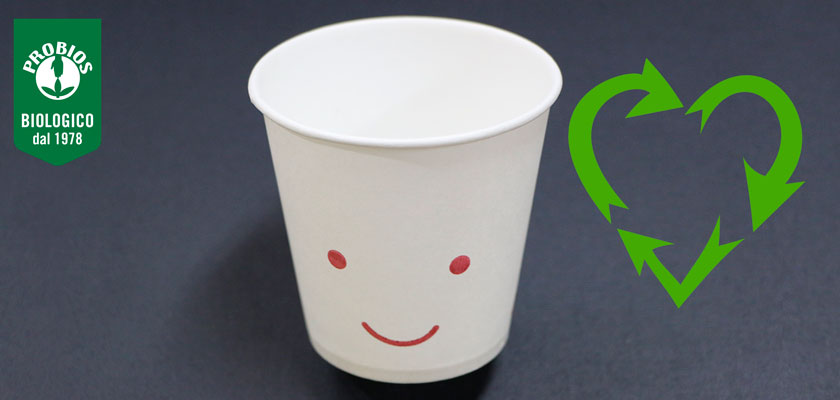 We have often talked about the consequences that food consumption styles can have on the environment and on one's quality of life. We have been thinking for a long time about the need to choose virtuous behaviors in this sense, preferring for our pantry ethically cultivated foods according to environmental responsibility.
But trying to change our purchasing habits isn't just limited to the food choice. Let's try to think of how many things we point out in the shopping list that are, or seem to us, necessary for the home ménage: from detergents to household products, to those for personal care...a not so short list of disposable products that accompany us in many of our daily gestures. Think of the kitchen paper, handkerchiefs, napkins... And let's face it: for convenience and in certain circumstances out of necessity, which of us has never had disposable crockery, obviously plastic, in the pantry?
So here we are facing the problem that is channeling the attention not only of public opinion, but also of governments and local administrations: the use and recycling of plastic.
Using and throwing a material that can last 100 years is now irresponsible. Don't do it once by mistake, but many times compulsively, for every sip of water, for every portion of pasta it's even more so. Common sense has been lost in recent years: used and thrown together with plastic.
From 2021 in Europe it will be forbidden to produce plastic plates and glasses; in Italy, the "Salvamare" Decree would anticipate the ban in 2020. Meanwhile, individual municipality administrations have moved up the timeline, prohibiting the use and sale of disposable tableware, mainly in touristic seaside sites.
In Probios, due to the precise vision of the world and of the future that distinguishes us, we have been collecting this challenge for a long time, and just this month we launched new lines of household products, already in accordance with future regulations. We are talking about the compostable tableware and bags line, the ecological-vegetal-natural detergents line, and the ecological house paper line. Cutlery, plates, glasses and compost bags are made of bioplastic, obtained from the corn starch fermentation, therefore biodegradable and 100% compostable. The paper line is produced with 100% cellulose fiber recycled from tetrapack beverage cartons, but resistant and absorbent thanks to multi-ply veil. The entire range of detergents, from the degreaser to the detergents for washing machines and dishwashers, is Eco-Bio friendly and not tested on animals. Not only reducing (and gradually eliminating) the use of disposable plastic, but also adopting more sustainable home cleaning and hygiene habits for is a very important step.
With our products the pantry can truly be said to be eco-friendly!
If we want to change the world, let's start with our daily actions: 7 billion daily actions can really change it!