FROM THE EXCELLENCE OF ORGANIC TUSCAN WHEAT A
BRAND NEW PASTA QUALITY FOR PROBIOS
Probios wheat pasta originates from the golden ears in the Tuscan countryside, thanks to the care and passion of the harvesters and to the highest quality organic durum wheat.
Probios pasta encloses all the taste of local wheat, in a combination of tradition and enhancement of the territory, to offer a finely selected product with a short supply chain.
Our wheat comes from the best areas of Tuscany, selected for climate and ground characteristics: the observance of the soil for the alternation of crops, and the support to local farmers are the secret ingredients to create a completely natural, safe and sustainable product.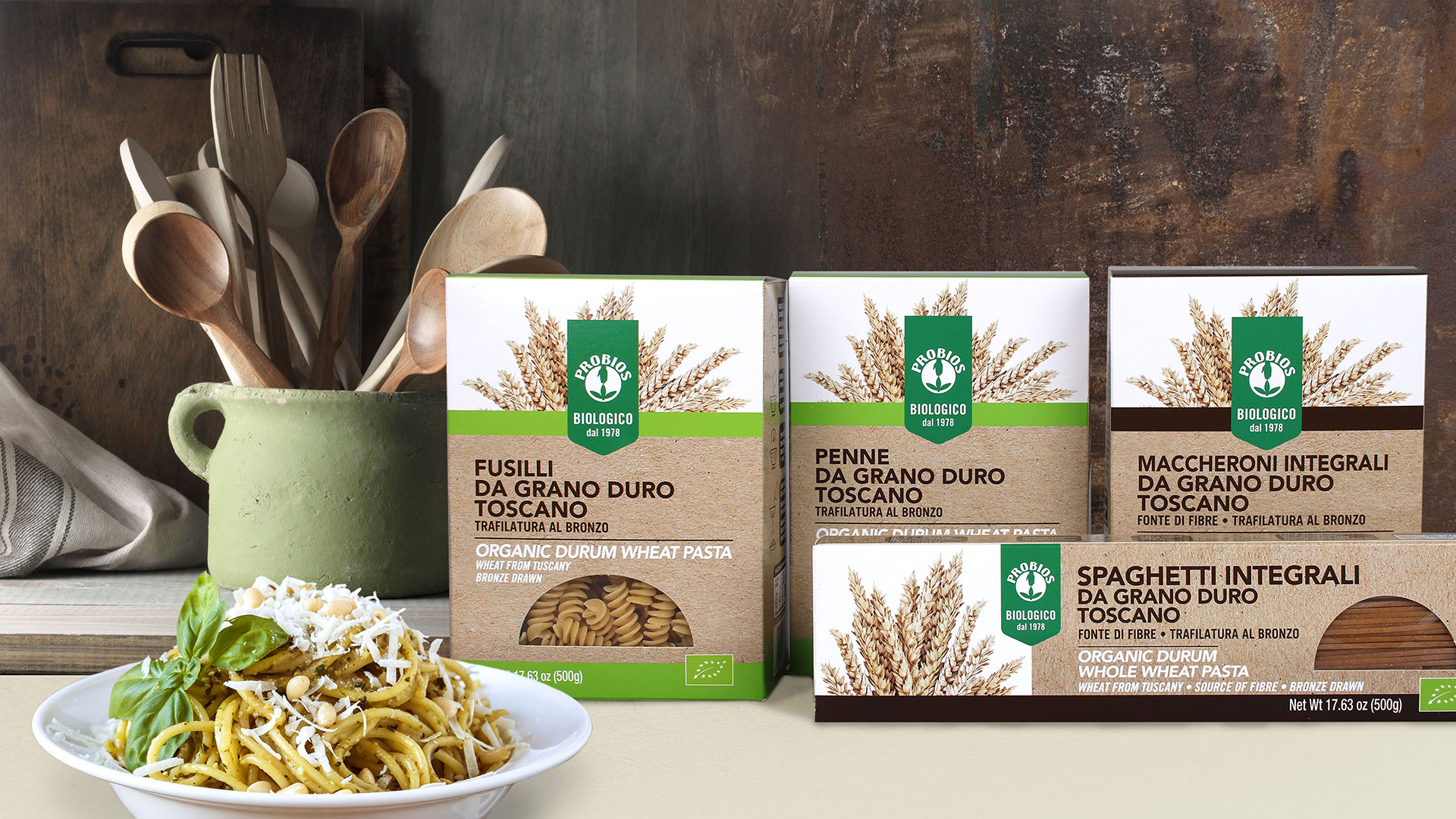 Meticulous controls from the raw material to the final product give us the guarantee to offer our customers the best Italian organic pasta. The transformation takes place in a historical pasta factory, operating since 1860 in southern Tuscany, and the product is manufactured according to ancient artisanal methods: both our classic and original shapes come to life thanks to the skilled hands of the master pasta-makers.
Choosing Probios organic durum wheat pasta means consciously choosing to bring to our table the 100% natural excellence of all the goodness of Tuscany in its unique and captivating taste.