---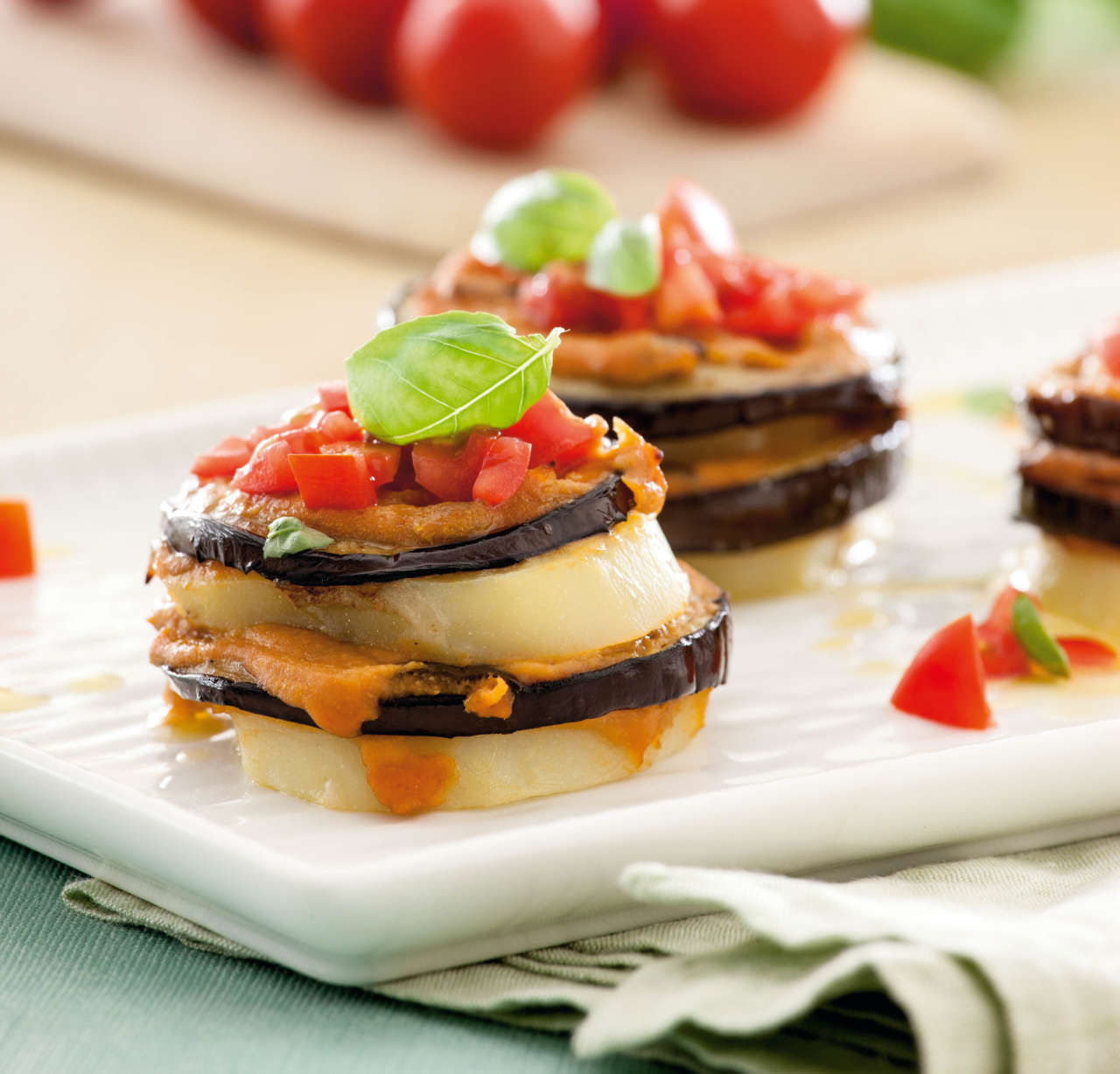 Diet:
Gluten free, Milkless, Vegan
Type of recipe:
appetizers
INGREDIENTS
1 pepper
1 potato
1 aubergine
200 g cherry tomatoes
120 g boiled chickpeas
60 g soft black olives
half a lemon
1 bunch of basil
1 teaspoon of chopped chive
cumin seeds
paprika
chili powder
INSTRUCTIONS
Cook the whole pepper in the oven at 200°C for 15-20 minutes, turning it often until it is roasted evenly. Then peel it and cut it into pieces.
Whisk the chickpeas with the pepper, the chives, some cumin seeds, a pinch of salt, paprika and chilli pepper, the lemon juice, one-two tablespoons of oil and enough water to obtain a creamy mixture. At the end ad the chopped olives.
Peel the potato and sprout the aubergine. Then cut both into thin slices and salt them lightly.
Lightly oil 4 muffin molds or other round molds, and fill them starting with a slice of aubergine, a little cream, a slice of potato, more cream and so on. Season the last layer with a little olive oil and bake at 170°C for about twenty minutes, then raise the temperature to 200°C and finish cooking after 5-10 minutes.
Cut the tomatoes into cubes and season with a tablespoon of oil, a little salt and finely chopped basil. Turn the turrets upside down in the plates and cover them with the tomatoes.