---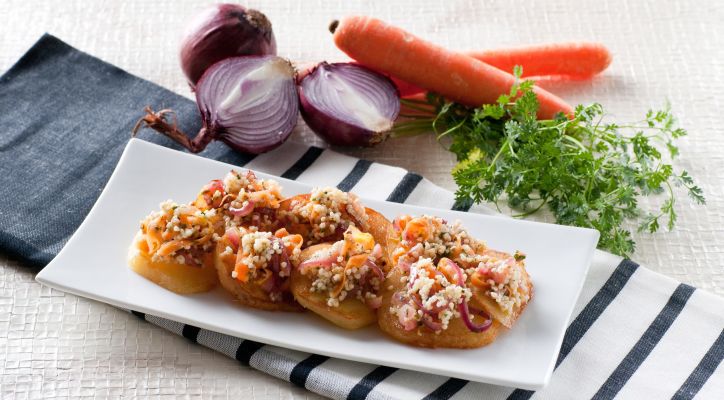 Type of recipe:
appetizers
INSTRUCTIONS
Bring salted water to a boil and cook the potatoes, peel and set aside.

Boil the millet in salted water for 15 minutes, drain.

Peel the onion and carrot, cut into julienne strips, add the millet, the chervil leaves and fry in a pan with 1 tablespoon of oil and the vinegar for 7-8 minutes.

Cut the potatoes into high slices, pass them in the flour and saute in a pan, in hot oil, on both sides with the maple syrup. Take them with a slotted spoon to remove excess oil.

Serve the potato slices with the mixture of millet and vegetables on top.