---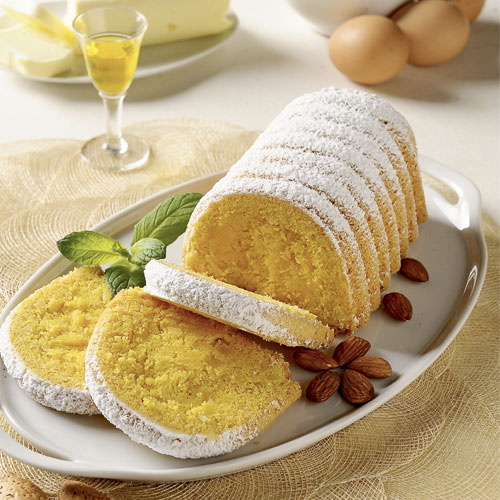 Type of recipe:
cakes and dessertss, desserts
INGREDIENTS
125 g butter

135 g icing sugar

75 g flour

100 g fine ground corn flour

75 g peeled almonds

2 eggs

3 yolks

1 teaspoon of baking powder

1 small glass of Strega liqueur

1 sachet of vanillin

20 g butter

20 g flour
INSTRUCTIONS
In a saucepan, melt the butter and let it cool. Peel the almonds and finely chop them.

Sift the two flours together, the yeast and vanillin.

Pour butter and icing sugar into a bowl (keeping aside about 10 g), and mix gently until the mixture is swollen and homogeneous.

Add the eggs and yolks, one at a time, incorporating them perfectly. Pour the liqueur, the flour mixture and the chopped almonds, then mix carefully.

Grease and flour a box mold and pour the mixture, leveling the surface well. Bake the cake at 170°C and cook for about 50 minutes.

Once cooked, let it cool, turn out and sprinkle the Amor Polenta with the remaining icing sugar.