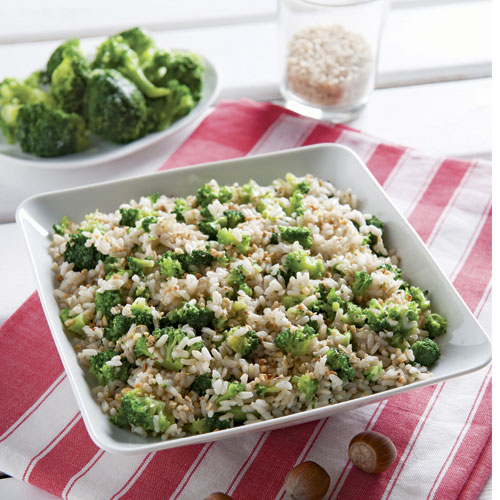 Diet:
Milkless, Vegan, Gluten Free
Type of recipe:
first courses
INSTRUCTIONS
Wash the broccoli florets and steam them for a few minutes, keeping them crispy.

Rinse the rice, then cook it in a saucepan with 2 parts of water and a pinch of salt.

Once the rice is cooked, add it to the broccoli and season everything with the oil and chopped hazelnuts.
© La Mia Cucina Vegetariana