---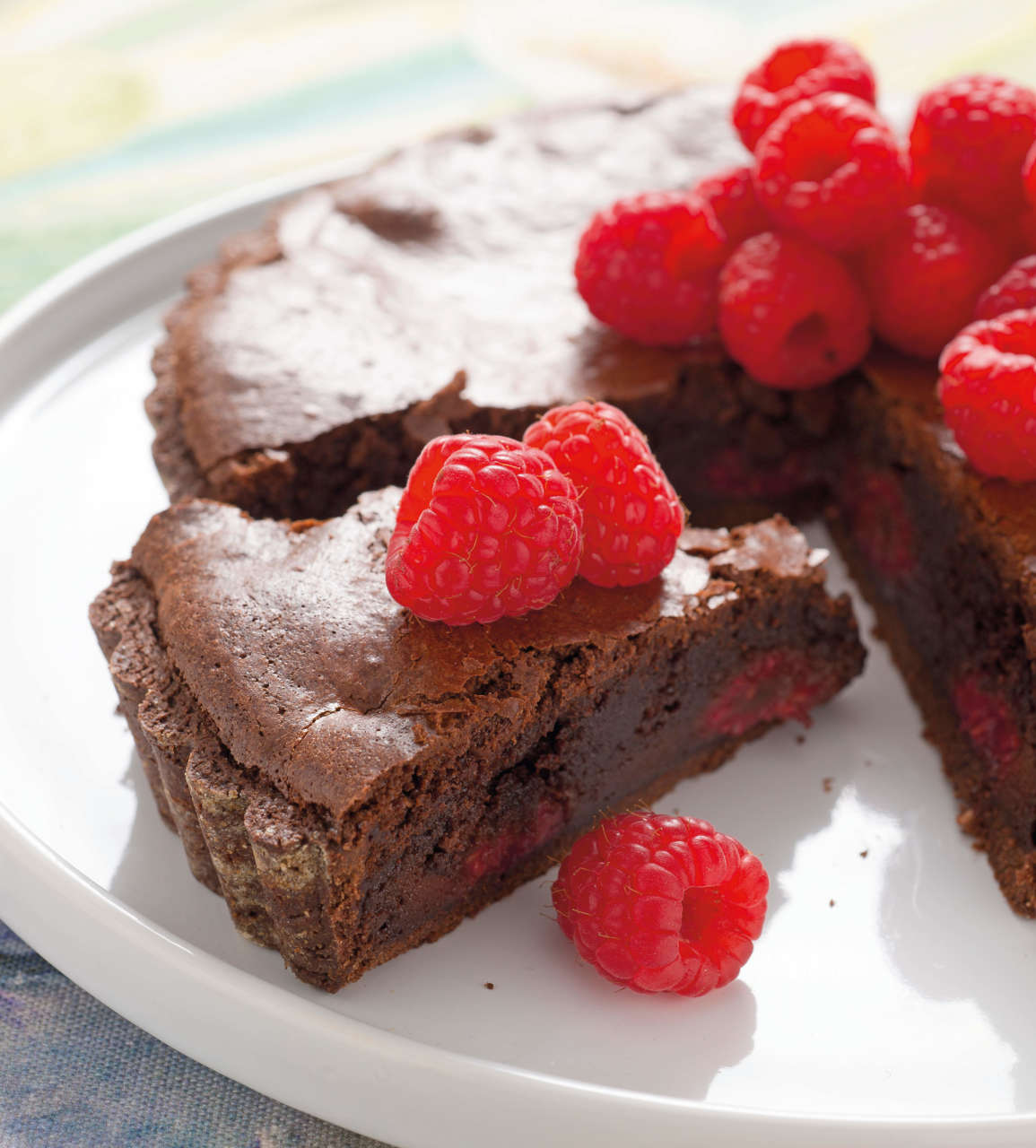 Seasonality:
August, September
INGREDIENTS
160 g Rye flour

500 g raspberries

200 g 70% dark chocolate

2 eggs

2 yolks

120 g margarine

140 g cane sugar

35 g bitter cocoa to decorate
INSTRUCTIONS
Mix the rye flour with cocoa and 100 g of cane sugar in a bowl. Add 80 g of margarine in small pieces, then 2 egg yolks and 4 tablespoons of water. Make a ball with the dough and keep it in the fridge for 20 minutes.

Roll out the dough to a thickness of 4 mm and line both the base and the edges of a 20 cm diameter cake pan with baking paper. Bake the base for 12-15 minutes at 180°C and then let it cool. Then spread 350 g of raspberries on the surface and place everything to cool in the refrigerator.

Chop the chocolate and melt it in a bain-marie with the remaining margarine.

Grind the remaining 40 g of brown sugar in the mixer until you get an icing sugar. Then separate the yolks and whites of the 2 eggs and beat the egg whites until stiff.

Work the icing sugar with the egg yolks, then add the melted chocolate and, finally, the egg whites. Pour it into the dough shell and bake at 175°C for 30-40 minutes.

Sprinkle the surface of the cake, just before serving, with a little cocoa and complete with the rest of the raspberries. Store it in the refrigerator.