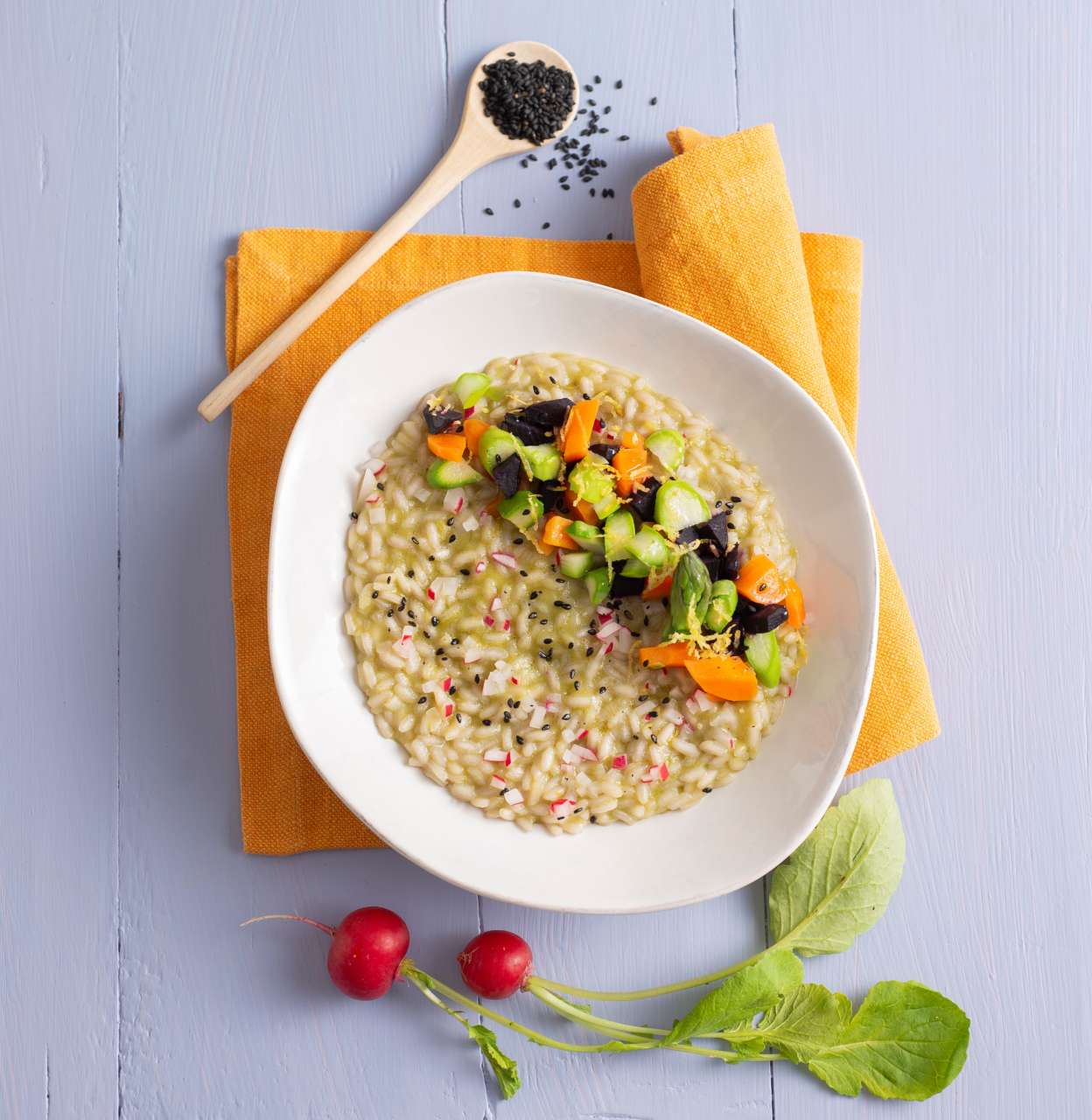 Type of recipe:
first courses
INGREDIENTS
320 g Carnaroli rice

150 g asparagus

4 radishes

2 spring onions

1 carrot

1 purple carrot

2 tablespoon of wild garlic pesto

half a lemon

100 m white wine
INSTRUCTIONS
If necessary, prepare the wild garlic pesto. Pound in a mortar about 80 g of ramson leaves chopped together with a little coarse salt. After having reduced them in a raw pulp, add 30 g of pine nuts and continue to work making the pesto. Then complete with a generous spoonful of grated pecorino or parmesan cheese and 4-5 spoons of oil.

Carefully peel the asparagus and carrots, then cut them into chunks. Boil the asparagus for 2-3 minutes and the carrots for 5 abundant minutes in 1.5 l of salted water. Drain them with a slotted spoon and store the cooking water separately.

Cut the radishes into small cubes, then grate the lemon zest. Chop the spring onions and brown them in a risotto casserole for 5 minutes with 3 tablespoons of oil.

Add the rice, lightly toast it and then wet with the wine and let it evaporate. Continue cooking by adding the vegetables cooking water a little at a time and cook the rice al dente.

Stir the risotto with wild garlic pesto out of the heat and check the salt. Spread it on the plates and sprinkle with asparagus, carrots, radishes, lemon zest and black sesame.
© Cucina Naturale