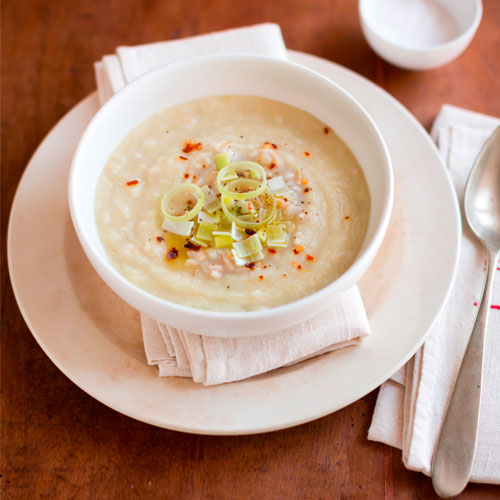 Type of recipe:
first courses
INGREDIENTS
1 medium cauliflower

100 g oat

1 leek

1 celery stalk

1 carrot

700 ml vegetal broth

chili pepper
INSTRUCTIONS
Soak the oats in a cup with water for 1 hour.

Heat a couple of oil tablespoons in a saucepan then add the chopped leek, celery and diced carrot. Cook for 3/4 minutes.

Add the sliced cauliflower and a pinch of salt, leave to flavor for a couple of minutes, then cover with about 400 ml of vegetable broth.

Halfway through cooking, blend and add the oats by pouring the rest of the vegetable broth to adjust the consistency and finish cooking.

Remove from the heat and taste, season with salt and distribute in bowls completing with a drizzle of oil and chilli pepper to taste. Serve immediately.
© La Mia Cucina Vegetariana