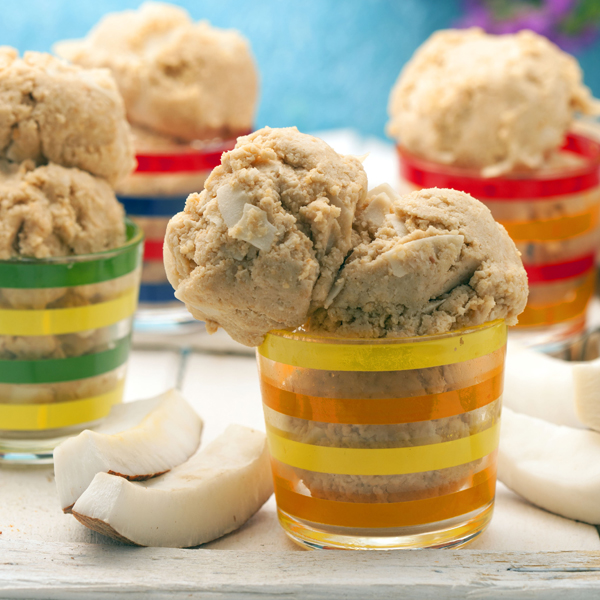 Prep time:
15 + 5 ore di riposo
INSTRUCTIONS
Soak the cashews in a small bowl with water for at least 4 hours, then rinse them.

In the mixing bowl of the food processor, blend the cashews, coconut, water, vanilla extract, agave, coconut oil and a pinch of salt and operate at maximum power to obtain a smooth and homogeneous cream.

Pour the ingredients into a container suitable for the freezer or in single bowls. Refrigerate for at least 60 minutes before serving. If you keep it in the freezer for a few days, keep it at least 20 minutes at room temperature before enjoying it.
© La Mia Cucina Vegetariana