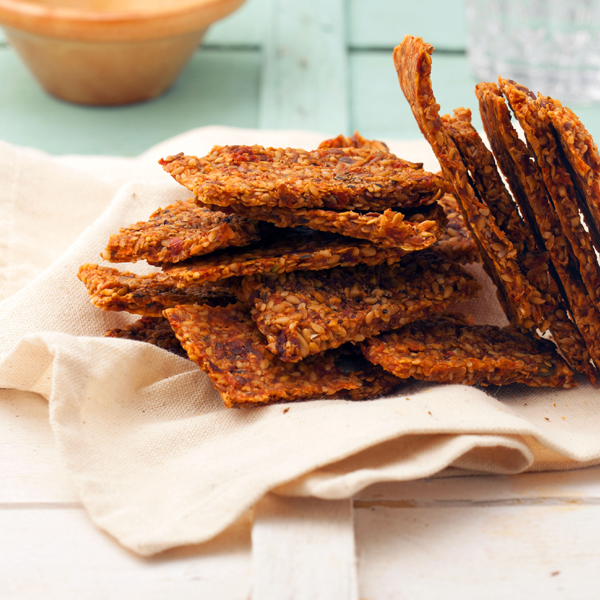 Type of recipe:
appetizers
INSTRUCTIONS
Soak the flax seeds and the sunflower seeds for at least 2 hours in a bowl with water. Put the dried tomatoes in a bowl with water to rehydrate.

Rinse the seeds and drain the tomatoes, then pour them into the food processor with the sweet red pepper washed and removed from the seeds, the half zucchini and the onion, the oil and the salt. Blend them to obtain a homogeneous batter. If necessary, add a little water.

Spread the mixture on a dryer rack with the help of a spatula. You can also help yourself by placing a sheet of parchment paper on the dough and pressing with a rolling pin to distribute the dough well.

Place the pastry on a baking tray lined with parchment paper and bake for 30 minutes in a fan oven at 150°C, then turn and finish cooking on the other side for at least 15 minutes.

Remove from the oven and chop only when they have cooled.
© La Mia Cucina Vegetariana