---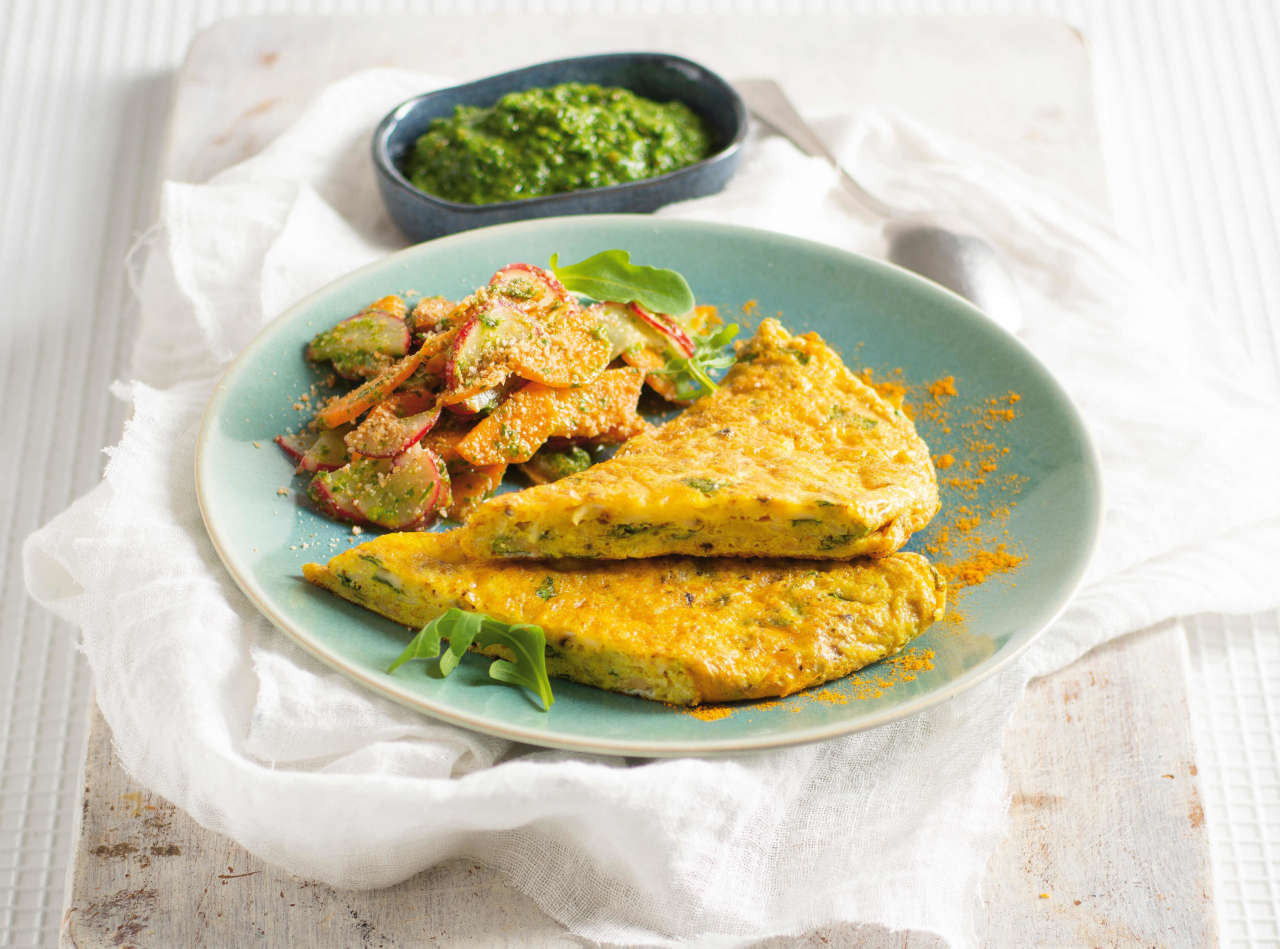 Type of recipe:
second courses
INGREDIENTS
8 eggs

150 g Scamorza cheese

12 radishes

4 carrots

50 g rocket salad

50 g sesame seeds

1 bunch of basil

half a lemon

1 teaspoon of turmeric

pepper
INSTRUCTIONS
Let's prepare the gomasio. Toast the sesame seeds in a heavy-bottomed pan over low heat for 5 minutes, mixing them often. Then crush them in a mortar together with half a teaspoon of coarse salt reducing them to a coarse powder.
Put the well-washed and dried rocket together with a spoon or so of gomasio in the mortar, start crushing the leaves so as to obtain a crude pesto, then add one or two tablespoons of oil and continue pounding until make everything more uniform.
Cut the carrots and radishes into thin half slices, season with a little gomasio and a few drops of lemon juice, then add the rocket pesto, stir and let them flavor.
Reduce the scamorza in cubes, or grate it. Then put the eggs in a bowl with about a tablespoon of gomasio, freshly ground pepper and turmeric. Beat them for a minute and add first the chopped basil and then the smoked cheese.
Heat a pan with high, concave edges slightly oiled. You can optionally cook the eggs in a single frittata or prepare 4 single omelettes.
Arrange the frittata wedges or omelettes on the plates, accompany them with the rocket mixture, decorating with more gomasio and turmeric.